Hunt Valley, Maryland (14 February 2020)—EA Engineering, Science, and Technology, Inc., PBC (EA), a leading provider of interdisciplinary environmental services, announced today that it is a recipient of the 2020 National Safety Council's (NSC's) Occupational Excellence Achievement Award.  This award marks the seventh time and fifth straight year that EA has been recognized for its exceptional safety record.
EA's outstanding safety achievements are a direct result of the company's comprehensive health and safety program, which is firmly supported by management commitment to a safe work environment.  Integral components of EA's successful safety system include employee training, peer-to-peer observation, management review, system audits, and onsite inspections.  It has produced a proven track record in avoiding injuries, improving employee health and morale, and advancing more efficient and effective operations.
"This award showcases employee safety, which is ingrained in our culture," stated Peter Garger, CIH, CSP, EA's Corporate Health and Safety Director.  "Our employees have embraced safe work practices and made a commitment to ensure that those practices are followed day in and day out.  Their commitment and vigilance produce results, so it is a great honor to them to be recognized by NSC for their attentiveness to maintaining a safe work environment."
About the Award
The National Safety Council's Occupational Excellence Achievement Award recognizes participants (companies, units, and/or facilities) that have reported injuries and illnesses that involved days away from work equal to or less than 50% of the Bureau of Labor Statistics rate for their industry classification per the North American Industry Classification System and have had no fatalities during a calendar year, 1 January through 31 December.
About EA Engineering, Science, and Technology, Inc., PBC
EA is a 100% employee-owned public benefit corporation that provides environmental, compliance, natural resources, and infrastructure engineering and management solutions to a wide range of public and private sector clients.  Headquartered in Hunt Valley, Maryland, EA employs more than 500 professionals through a network of 25 commercial offices across the continental United States, as well as Alaska, Hawaii, and Guam.  In business for more than 46 years, EA has earned an outstanding reputation for technical expertise, responsive service, and judicious use of client resources.  For more information about EA, visit https://eaest.com.
CONTACT: Melissa Smith
EA Engineering, Science, and Technology, Inc., PBC
225 Schilling Circle, Suite 400
Hunt Valley, Maryland 21031
410-329-5116
masmith@eaest.com
www.eaest.com
×
Contact Us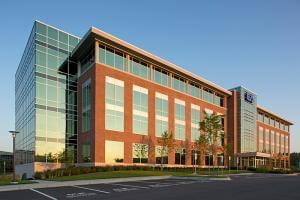 ×
Alaska
Arkansas
California
Colorado
Delaware
Georgia
Guam
Hawaii
Illinois
Maryland
Michigan
Montana
Nebraska
New Mexico
New York
Rhode Island
Texas
Virginia
Washington
EA Satellite Residential locations (Contact 1-800-777-9750)