Hunt Valley, Maryland (3 April 2018)—EA Engineering, Science, and Technology, Inc., PBC (EA), a leading provider of interdisciplinary environmental services, announced today that it was honored with a Business Achievement Award from the Environmental Business Journal® (EBJ) for advancing the techniques used to evaluate the adverse ecological impacts of emerging contaminants. EA was recognized at an awards banquet held on Wednesday, 21 March 2018, in San Diego, California, during the Environmental Industry Summit XVI. Also during the Summit, Ian MacFarlane, EA's President and Chief Executive Officer, participated on a panel with other industry leaders, and discussed the actions being undertaken by the environmental industry to advance the science of emerging contaminants.
Through funded scientific research and direct project application, EA is expanding the database of knowledge and supporting the development of techniques and methodologies to evaluate the environmental impacts posed by emerging contaminants. With a focus on additive and/or synergistic effects of chemical mixtures, EA researchers presented their findings at the Emerging Contaminants Summit in 2018, and the Annual Meeting of the Society of Environmental Testing and Chemistry North America in 2017. In addition, EA has been actively involved in demonstrating the feasibility of technologies to mitigate emerging contaminants. Most recently, the firm was selected to be the recipient of a grant, under the Department of Defense's Strategic Environmental Research and Development Program, to evaluate the effectiveness of ex situ thermal desorption to treat emerging contaminant waste streams.
"With projects in 25 states cutting across all market sectors, EA is highly active in the burgeoning field of emerging contaminants," stated Michael Battle, Executive Vice President and Chief Operating Officer. "In support of our clients, EA is working hard to address the challenges associated with identifying and remediating emerging contaminants and, in the process, contributing to the advancement of the state of the science on the understanding of environmental degradation mechanisms and breakdown pathways."
About EA Engineering, Science, and Technology, Inc., PBC
EA is a 100% ESOP-owned public benefit corporation that provides environmental, compliance, natural resources, and infrastructure engineering and management solutions to a wide range of public and private sector clients. Headquartered in Hunt Valley, Maryland, EA employs more than 450 professionals through a network of 25 commercial offices across the continental United States, as well as Alaska, Hawaii, and Guam. In business for more than 44 years, EA has earned an outstanding reputation for technical expertise, responsive service, and judicious use of client resources. For more information about EA, visit www.eaest.com.
CONTACT:
Melissa Smith
EA Engineering, Science, and Technology, Inc., PBC
225 Schilling Circle, Suite 400
Hunt Valley, Maryland 21031
410-329-5116
masmith@eaest.com
www.eaest.com
×
Contact Us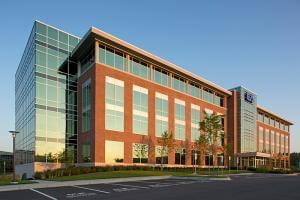 ×
Alaska
Arkansas
California
Colorado
Delaware
Georgia
Guam
Hawaii
Illinois
Maryland
Michigan
Montana
Nebraska
New Mexico
New York
Rhode Island
Texas
Virginia
Washington
EA Satellite Residential locations (Contact 1-800-777-9750)