Hunt Valley, Maryland (26 March 2019)—EA Engineering, Science, and Technology, Inc., PBC (EA), a leading provider of interdisciplinary environmental services, announced today that it has
been named Best Performer:  North America in the 2019 EcoVadis Sustainability Leadership Awards in the category of Small to Medium Enterprise.  The award was announced during a ceremony held at the EcoVadis Sustain 2019 Conference in Paris on 11 March.
EcoVadis is a globally recognized independent third-party consultancy that evaluates supply chain environmental and social performance to benchmark, monitor, and continuously improve sustainability and sustainable procurement as part of Corporate Social Responsibility (CSR) programs.  Celebrating best-in-class sustainably responsible business performance in six global geographic regions, the Sustainability Leadership Awards are presented to suppliers that have partnered with EcoVadis.  In 2018, EA's CSR Program earned a Gold rating from EcoVadis as a result of our commitment to continuous improvement and the dedication of EA employees to company-wide sustainability and CSR initiatives.
"Each year, our awards recognize organizations for their commitment to driving sustainability through their supply chains, and the positive impact they are having on the world," said Richard Bourne, Engagement Services Director at EcoVadis.  "We congratulate EA on their outstanding sustainability performance this past year and their program results."
Part of EcoVadis' third annual Sustainable Procurement Leadership Awards and Sustainability Leadership Awards, Michael Battle, EA's Executive Vice President and Chief Operating Officer, was on hand to accept the award on behalf of EA's employee-owners during EcoVadis' annual conference&#8212Sustain 2019.  "EcoVadis' global recognition validates both EA's process of continual improvement as a 100% employee-owned public benefit corporation, and how we provide positive impacts with our day-to-day project work in the communities in which we live," stated EA's Senior Vice President and Director, CSR, Brian Lesinski.  "It is a testament to the dedication of our employees, and we are truly humbled."
About EcoVadis
EcoVadis is the world's most trusted provider of business sustainability ratings, intelligence, and collaborative performance improvement tools for global supply chains.  Backed by a powerful technology platform and a global team of domain experts, EcoVadis' easy-to-use and actionable sustainability scorecards provide detailed insight into environmental, social, and ethical risks across 198 purchasing categories and 155 countries.  Industry leaders such as Johnson & Johnson, Verizon, L'Oréal, Subway, Nestlé, Salesforce, Michelin, and BASF are among the more than 55,000 businesses on the EcoVadis network, all working with a single methodology to assess, collaborate, and improve sustainability performance in order to protect their brands, foster transparency and innovation, and accelerate growth.  Learn more at ecovadis.com, or on Twitter and LinkedIn.
About EA Engineering, Science, and Technology, Inc., PBC
EA is a 100% employee-owned public benefit corporation that provides environmental, compliance, natural resources, and infrastructure engineering and management solutions to a wide range of public and private sector clients.  Headquartered in Hunt Valley, Maryland, EA employs more than 500 professionals through a network of 26 commercial offices across the continental United States, as well as Alaska, Hawaii, and Guam.  In business for more than 45 years, EA has earned an outstanding reputation for technical expertise, responsive service, and judicious use of client resources.  For more information about EA, visit www.eaest.com.
CONTACT:
Melissa Smith
EA Engineering, Science, and Technology, Inc., PBC
225 Schilling Circle, Suite 400
Hunt Valley, Maryland 21031
410-329-5116
masmith@eaest.com
www.eaest.com
×
Contact Us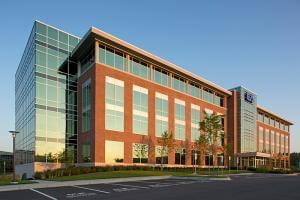 ×
Alaska
Arkansas
California
Colorado
Delaware
Georgia
Guam
Hawaii
Illinois
Maryland
Michigan
Montana
Nebraska
New Mexico
New York
Rhode Island
Texas
Virginia
Washington
EA Satellite Residential locations (Contact 1-800-777-9750)