Hunt Valley, Maryland (9 March 2018)—EA Engineering, Science, and Technology, Inc., PBC (EA), a leading provider of interdisciplinary environmental services, announced today that its employees continue to generously contribute their time and energy to promote science, technology, engineering, and math (STEM) education as well as workforce development for today's green economy. Such volunteer support was clearly evident last month when EA's Maryland-based employees hosted two events: a 1-day STEM learning experience for high school students and an interview workshop for graduates of Baltimore Center for Green Careers (BCGC) brownfields training program.
For the 16th consecutive year, local high school students collaborated with EA professionals for a day and completed a simulated environmental project as part of Day with an Engineer. The students performed experiments in EA's Ecotoxicology Laboratory, participated in equipment demonstrations, conducted research, and presented their solution to a panel for critique. More than 20 EA employees and 13 students participated in the event, which is annually sponsored by the Baltimore Post of the Society of American Military Engineers and held in conjunction with National Engineers Week.
Also in February, EA employees hosted one-on-one mock interviews for 15 BCGC graduates with the help of members of the Environment Committee of the American Council of Engineering Companies, Maryland. In addition to improving their interview skills and refining their resumes, the trainees toured EA's Ecotoxicology Laboratory, received an introduction to Geographic Information Systems, and increased their knowledge of field sampling techniques. EA's involvement with BCGC spans 15 years and this marked the 5th interview session hosted by EA.
"At EA, we are committed to supporting and being involved in our local communities and promoting environmental understanding," stated Brian Lesinski, Senior Vice President and Director of Corporate Social Responsibility. "We are so proud of EA's commitment to sponsoring outstanding programs like Day with an Engineer and BCGC's workforce development and look forward to supporting similar activities in the future."
About EA Engineering, Science, and Technology, Inc., PBC
EA is a 100% ESOP-owned public benefit corporation that provides environmental, compliance, natural resources, and infrastructure engineering and management solutions to a wide range of public and private sector clients. Headquartered in Hunt Valley, Maryland, EA employs more than 450 professionals through a network of 25 commercial offices across the continental United States, as well as Alaska, Hawaii, and Guam. In business for more than 44 years, EA has earned an outstanding reputation for technical expertise, responsive service, and judicious use of client resources. For more information about EA, visit www.eaest.com.
CONTACT:
Melissa Smith
EA Engineering, Science, and Technology, Inc., PBC
225 Schilling Circle, Suite 400
Hunt Valley, Maryland 21031
410-329-5116
masmith@eaest.com
www.eaest.com
×
Contact Us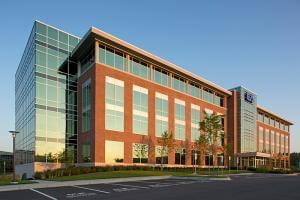 ×
Alaska
Arkansas
California
Colorado
Delaware
Georgia
Guam
Hawaii
Illinois
Maryland
Michigan
Montana
Nebraska
New Mexico
New York
Rhode Island
Texas
Virginia
Washington
EA Satellite Residential locations (Contact 1-800-777-9750)