Hunt Valley, Maryland (18 December 2018)—EA Engineering, Science, and Technology, Inc., PBC (EA), a leading provider of interdisciplinary environmental services, announced today that
Bernard Mount has joined the firm as a Senior Environmental Compliance Specialist.  Based in EA's Deerfield, Illinois office, Bernard will apply his extensive knowledge of environmental regulations and policy to develop and implement environmental compliance strategies for the construction, modernization, and operation of manufacturing, rail, and power facilities for EA's industrial clients.  In addition, Bernard will be responsible for identifying and developing new business opportunities and expanding service offerings to the company's existing clients.
Bernard joins EA with more than 18 years of environmental compliance experience, including environmental licensing and permitting, site evaluation studies, environmental due diligence, air emissions modeling and monitoring; stormwater pollution prevention and spill prevention and control, audit compliance reviews, and environmental policy interpretation.  He has prepared strategies to mitigate environmental impacts associated with the construction of new facilities, while maintaining maximum operating flexibility for existing facilities.  This includes conducting fatal flaw analyses for renewable energy projects such as biomass, hydropower, solar, and wind.  Throughout his career, Bernard has used his strong communication skills to develop collaborative relationships with stakeholders, government officials, and environmental regulators.  Bernard holds a Bachelor of Science degree from Pennsylvania State University in Environmental Engineering.
"We are thrilled that Bernard has joined EA.  His risk management experience will be a great asset for our rail, manufacturing, and energy sector clients," said Jeff Boltz, Ph.D., Senior Vice President and Director of EA's Water and Natural Resources Business Unit.  "EA supports a wide range of private sector clients throughout the Midwest and Great Lakes Regions, and we anticipate broadening the reach of our services by leveraging Bernard's skills."
About EA Engineering, Science, and Technology, Inc., PBC
EA is a 100% employee-owned public benefit corporation that provides environmental, compliance, natural resources, and infrastructure engineering and management solutions to a wide range of public and private sector clients.  Headquartered in Hunt Valley, Maryland, EA employs more than 500 professionals through a network of 26 commercial offices across the continental United States, as well as Alaska, Hawaii, and Guam.  In business for more than 45 years, EA has earned an outstanding reputation for technical expertise, responsive service, and judicious use of client resources.  For more information about EA, visit www.eaest.com.
CONTACT:
Melissa Smith
EA Engineering, Science, and Technology, Inc., PBC
225 Schilling Circle, Suite 400
Hunt Valley, Maryland 21031
410-329-5116
masmith@eaest.com
www.eaest.com
×
Contact Us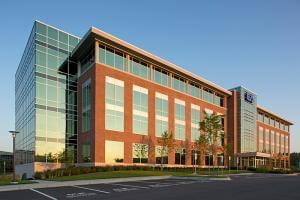 ×
Alaska
Arkansas
California
Colorado
Delaware
Georgia
Guam
Hawaii
Illinois
Maryland
Michigan
Montana
Nebraska
New Mexico
New York
Rhode Island
Texas
Virginia
Washington
EA Satellite Residential locations (Contact 1-800-777-9750)