Hunt Valley, Maryland (31 July 2018)—EA Engineering, Science, and Technology, Inc., PBC (EA), a leading provider of interdisciplinary environmental services, is pleased to announce today that Christopher (Chris) Overcash, P.E., has joined the firm as a Senior Engineer located in the company's Hunt Valley, Maryland headquarters. In this position, Chris will provide management and leadership for a broad variety of environmental engineering projects including marine design, dredging, and resource management; efficient, reliable, and sustainable treatment and conveyance of water and wastewater; as well as contaminated environmental media evaluation and remediation.
With over 20 years of progressive leadership experience in the field of environmental engineering, Chris joins EA with a strong record in the planning, execution, design, and evaluation of a variety of project types. He has successfully managed multi-million-dollar design contracts in the Chesapeake Bay region, always with attention to meeting sustainability goals. Chris's background includes projects in marine and coastal design, dredging, and resource management with coastal zone resiliency considerations. He has completed design for water supply and wastewater infrastructure, including large diameter water transmission mains and interceptor sewers. He has also completed pilot studies using a variety of cutting edge environmental technologies. Chris is an adjunct faculty member of the Johns Hopkins University Whiting School of Engineering, and serves as an associate member of the Environment, Energy, Sustainability, and Health Institute.
"We are very pleased to welcome Chris to EA," said Jeff Boltz, Ph.D., Senior Vice President and Director of EA's Water and Natural Resources business operations. "With his expertise and passion, we look forward to his positive impact on our clients and the company, as well as expanding our current client base and service areas."
A registered professional engineer in seven states, Chris is also a Board Certified Environmental Engineer through the American Academy of Environmental Engineers and Scientists, Envision Sustainability Professional through the Institute for Sustainable Infrastructure, and LEED Accredited Professional through the U.S. Green Building Council. In addition, Chris earned a Master of Science degree from Johns Hopkins University and a Bachelor of Science degree from the University of Maryland Baltimore County. In addition to his active involvement in several industry organizations, Chris represents Council District 3 on Baltimore County's Commission on Environmental Quality.
About EA Engineering, Science, and Technology, Inc., PBC
EA is a 100% employee-owned public benefit corporation that provides environmental, compliance, natural resources, and infrastructure engineering and management solutions to a wide range of public and private sector clients. Headquartered in Hunt Valley, Maryland, EA employs more than 500 professionals through a network of 24 commercial offices across the continental United States, as well as Alaska, Hawaii, and Guam. In business for more than 44 years, EA has earned an outstanding reputation for technical expertise, responsive service, and judicious use of client resources. For more information about EA, visit www.eaest.com.
CONTACT:
Melissa Smith
EA Engineering, Science, and Technology, Inc., PBC
225 Schilling Circle, Suite 400
Hunt Valley, Maryland 21031
410-329-5116
masmith@eaest.com
www.eaest.com
×
Contact Us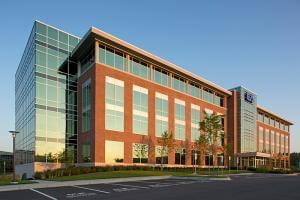 ×
Alaska
Arkansas
California
Colorado
Delaware
Georgia
Guam
Hawaii
Illinois
Maryland
Michigan
Montana
Nebraska
New Mexico
New York
Rhode Island
Texas
Virginia
Washington
EA Satellite Residential locations (Contact 1-800-777-9750)