Hunt Valley, Maryland (29 March 2022)—EA Engineering, Science, and Technology, Inc., PBC (EA), a leading provider of interdisciplinary environmental services, announced that the firm's Corporate Social Responsibility (CSR) Program has again earned a "Gold" sustainability rating from EcoVadis, a trusted independent organization that has assessed more than 90,000 companies worldwide. The Gold rating is based on a comprehensive sustainability assessment for the 2021 calendar year. The firm's CSR Program was rated Gold in 2018, building on EA's Silver ratings in 2014 and 2016.
"This second consecutive Gold rating demonstrates EA's ongoing commitment to CSR as part of our Public Benefit Corporation framework," said Brian Lesinski, Senior Vice President and Director, CSR. "The assessment serves as a global benchmark that drives our process for continual improvement in all aspects of environmental, social, and corporate governance (ESG)."
EA's CSR Program was assessed across 21 sustainability criteria that address environmental operations and products, human resources and rights, ethics, and sustainable procurement practices. As defined by EcoVadis, the Gold rating recognizes the firm's structured and proactive approach to sustainability, including documented policies, tangible actions, and significant reporting on key performance indicators. EA's CSR and Carbon Footprint reports are prepared annually in accordance with Global Reporting Initiative and World Resources Institute standards, respectively.
About EcoVadis
EcoVadis is the world's most trusted provider of business sustainability ratings, intelligence, and collaborative performance improvement tools for global supply chains. Backed by a powerful technology platform and a global team of domain experts, EcoVadis' easy-to-use and actionable sustainability scorecards provide detailed insight into environmental, social, and ethical risks across 200 purchasing categories and 160 countries. International and U.S. Fortune 500 industry leaders are among the more than 90,000 businesses on the EcoVadis network, all working with a single methodology to evaluate, collaborate, and improve sustainability performance in order to protect their brands, foster transparency and innovation, and accelerate growth. For more information, visit https://ecovadis.com/.
About EA Engineering, Science, and Technology, Inc., PBC
EA is a 100% employee-owned public benefit corporation that provides environmental, compliance, natural resources, and infrastructure engineering and management solutions to a wide range of public and private sector clients. Headquartered in Hunt Valley, Maryland, EA employs more than 575 professionals through a network of 26 commercial offices across the continental United States, as well as Alaska, Hawaii, and Guam. In business for more than 48 years, EA has earned an outstanding reputation for technical expertise, responsive service, and judicious use of client resources. For more information about EA, visit www.eaest.com.
CONTACT:
Amy Lambert
EA Engineering, Science, and Technology, Inc., PBC
225 Schilling Circle, Suite 400
Hunt Valley, Maryland 21031
410-527-2470
alambert@eaest.com
×
Contact Us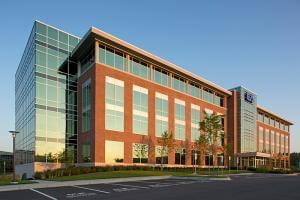 ×
Alaska
Arkansas
California
Colorado
Delaware
Georgia
Guam
Hawaii
Illinois
Maryland
Michigan
Montana
Nebraska
New Mexico
New York
Rhode Island
Texas
Virginia
Washington
EA Satellite Residential locations (Contact 1-800-777-9750)