Hunt Valley, Maryland (21 August 2023)—EA Engineering, Science, and Technology, Inc., PBC (EA), a leading provider of interdisciplinary environmental services, is thrilled to celebrate 50 years of addressing our client's most complex environmental challenges while improving the quality of the environment in which we live, one project at a time®. Since its inception in 1973, the firm has completed more than 100,000 projects and performed more than $3 billion of services worldwide.
EA was originally founded by Dr. Loren Jensen, a professor at Johns Hopkins University, as Ecological Analysts, Inc., a small, part-time venture in Baltimore. The staff consisted of fisheries biologists helping electrical utilities achieve compliance with new environmental regulations. Over time, the firm diversified, adding more advanced scientific, engineering, and technology capabilities to keep pace with changing client needs, regulatory demands, and public concerns.
For half a century, EA has provided our private and public-sector clients with expert guidance, detailed analyses, and innovative solutions. Today, the firm provides a broad range of environmental science and engineering solutions to a diverse customer base including federal and state government agencies, municipalities, private industry, and non-profit organizations. Our team, now employee-owners, has grown to more than 650 professionals operating out of 27 offices across the continental United States, Alaska, Hawaii, and Guam.
"As we celebrate our 50th anniversary, we reflect on our journey of guiding positive change within the firm, our industry, and our communities," said Ian MacFarlane, Chair and CEO. "Our commitment to technical and professional excellence has not only shaped our past but will continue to drive us into the future as we address evolving environmental challenges including climate change and forever chemicals."
As part of the firm's 50th anniversary celebrations, EA is hosting an ongoing technical webinar series as a platform for our industry experts and thought leaders to discuss pressing issues and share insights on the ever-changing remediation and restoration industry. In celebration of our incredible team and their passion and dedication, employee and community support events are being held companywide.
About EA Engineering, Science, and Technology, Inc., PBC
EA is a 100% employee-owned public benefit corporation that provides environmental, compliance, natural resources, and infrastructure engineering and management solutions to a wide range of public and private sector clients. Headquartered in Hunt Valley, Maryland, EA employs more than 650 professionals through a network of 27 commercial offices across the continental United States, as well as Alaska, Hawaii, and Guam. In our 50th year of business, EA has earned an outstanding reputation for technical expertise, responsive service, and judicious use of client resources.
CONTACT:
Amy Lambert
EA Engineering, Science, and Technology, Inc., PBC
225 Schilling Circle, Suite 400
Hunt Valley, Maryland 21031
410-527-2410
alambert@eaest.com
×
Contact Us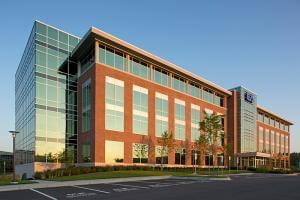 ×
Alaska
Arkansas
California
Colorado
Delaware
Georgia
Guam
Hawaii
Illinois
Maryland
Michigan
Montana
Nebraska
New Mexico
New York
Rhode Island
Texas
Virginia
Washington
EA Satellite Residential locations (Contact 1-800-777-9750)