Hunt Valley, Maryland (20 November 2023)—The U.S. Army Corps of Engineers (USACE)–Louisville District has awarded an Environmental Restoration Services contract (ERSC) to EA Engineering, Science, and Technology, Inc., PBC (EA), a leading provider of interdisciplinary environmental services. Projects assigned under this Multiple Award Task Order Contract will be located within the Great Lakes and Ohio River Division and Louisville District mission boundaries. EA was selected for this Small Business Set‑Aside opportunity under NAICS 562910. The contract includes a 5‑year ordering period with a maximum total contract value of $95 million to be shared among the 8 awardees.
The focus of this contract is the full range of environmental services for hazardous, toxic, and radioactive waste (HTRW) as well as ordnance and explosive projects, with a focus on contamination related to per- and polyfluoroalkyl substances (PFAS), chlorinated solvents, and explosives constituents. Tasks may include remedial investigations, studies, design, remediation, environmental compliance, ecosystem restoration, dredging, operation and maintenance, and emergency response activities. Projects may be located at federal agency-owned or controlled (military or civilian) sites, Formerly Used Defense Sites, Formerly Utilized Sites Remedial Action Program sites, or Range Support Program sites.
"EA has been providing a range of environmental services within the Great Lakes and Ohio River region for more than two decades through contracts with defense and civilian agencies," said Jim Costello, P.G., EA Vice President and Program Manager. "Our technical expertise and research addressing PFAS contamination, combined with decades of experience with environmental remediation, will benefit the Louisville District in addressing their most complex environmental challenges."
EA and team subcontractor Stantec have performed 1,200 task orders valued at $750 million for USACE, and $250 million of HTRW investigation and remediation services at Department of Defense sites within the region. Related work has been completed for USACE, Air National Guard, U.S. Environmental Protection Agency, and a variety of other public and private sector clients.
About EA Engineering, Science, and Technology, Inc., PBC
EA is a 100% employee-owned public benefit corporation that provides environmental, compliance, natural resources, and infrastructure engineering and management solutions to a wide range of public and private sector clients. Headquartered in Hunt Valley, Maryland, EA employs more than 650 professionals through a network of 27 commercial offices across the continental United States, as well as Alaska, Hawaii, and Guam. In our 50th year of business, EA has earned an outstanding reputation for technical expertise, responsive service, and judicious use of client resources. For more information about EA, visit www.eaest.com.
CONTACT:
Amy Lambert
EA Engineering, Science, and Technology, Inc., PBC
225 Schilling Circle, Suite 400
Hunt Valley, Maryland 21031
410-527-2410
alambert@eaest.com
×
Contact Us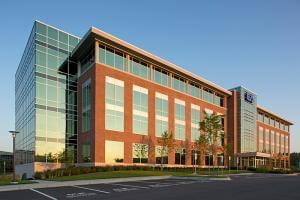 ×
Alaska
Arkansas
California
Colorado
Delaware
Georgia
Guam
Hawaii
Illinois
Maryland
Michigan
Montana
Nebraska
New Mexico
New York
Rhode Island
Texas
Virginia
Washington
EA Satellite Residential locations (Contact 1-800-777-9750)