Hunt Valley, Maryland (18 November 2022)—The U.S. Army Corps of Engineers (USACE)–Albuquerque District has awarded an Environmental Remediation Services (ERS) contract to EA Engineering, Science, and Technology, Inc., PBC (EA), a leading provider of interdisciplinary environmental services. This opportunity has a base period of 3 years, with one 2-year option period and a maximum total shared contract value of $50 million to be shared among the 7 awardees. Three contract holders, including EA, are small businesses under North American Industry Classification System (NAICS) Code 562910, Environmental Remediation Services.
Tasks assigned under this Multiple Award Task Order Contract (MATOC) will involve a range of environmental remediation services at Military Munitions Response Program (MMRP) and hazardous, toxic, and radioactive waste (HTRW) sites located throughout USACE's Pacific Division area of responsibility.
"We've supported USACE districts across the United States, but this is EA's first ERS MATOC directly with the Albuquerque District," said Brenda Herman, P.G., Senior Vice President and Director, Army Programs. "The award reflects our extensive technical expertise, professional leadership, and decades of experience supporting the Department of Defense and civilian agencies."
EA has executed more than $1 billion at HTRW and MMRP sites for the federal government in just the last 15 years. Brenda and Senior Project Manager Jon Ritterling, P.E., will lead our team, comprised of geologists, geophysicists, engineers, risk assessors, chemists, and munitions experts. Work may include all aspects of environmental remediation, from field investigations through site closeout, as well as military munitions response and a range of support services, including pollution prevention, solid waste management, environmental compliance, natural resources and wildlife management, and community relations.
About EA Engineering, Science, and Technology, Inc., PBC
EA is a 100% employee-owned public benefit corporation that provides environmental, compliance, natural resources, and infrastructure engineering and management solutions to a wide range of public and private sector clients. Headquartered in Hunt Valley, Maryland, EA employs more than 600 professionals through a network of 27 commercial offices across the continental United States, as well as Alaska, Hawaii, and Guam. In business for more than 49 years, EA has earned an outstanding reputation for technical expertise, responsive service, and judicious use of client resources. For more information about EA, visit www.eaest.com.
CONTACT:
Amy Lambert
EA Engineering, Science, and Technology, Inc., PBC
225 Schilling Circle, Suite 400
Hunt Valley, Maryland 21031
410-527-2410
alambert@eaest.com
×
Contact Us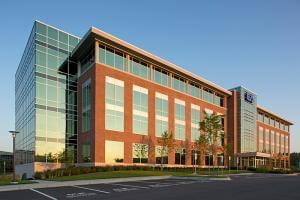 ×
Alaska
Arkansas
California
Colorado
Delaware
Georgia
Guam
Hawaii
Illinois
Maryland
Michigan
Montana
Nebraska
New Mexico
New York
Rhode Island
Texas
Virginia
Washington
EA Satellite Residential locations (Contact 1-800-777-9750)