Hunt Valley, Maryland (6 April 2022)—EA Engineering, Science, and Technology, Inc., PBC (EA), a leading provider of interdisciplinary environmental services, is pleased to announce that it has been awarded an Open Master Contract for Architectural and Engineering Services by Kent County, Maryland's Department of Public Works (DPW). This contract, which has multiple awardees, has a base period of performance of 1 year, with three 1-year options, for a total duration of 4 years.
Under this contract, EA will provide the full breadth of architectural and engineering services as required by Kent County DPW for the renovation of existing facilities and the construction of new ones. This will include all facilities for which the DPW is responsible such as stormwater, water, and wastewater management systems; roads and bridges; and public parks. The breadth of EA's professional services will encompass architecture; landscape architectural; engineering to include civil, electrical, mechanical, marine, structural, and geotechnical; GIS mapping; and surveying. Covering all phases of the engineering design process, EA will be requested to complete layouts, conceptual plans, construction documents, cost estimates, and construction schedules as well as assist with permits and perform construction administration including owner's representation. In addition, EA may be tasked with grant writing and administration.
"We are excited to have this opportunity to work on behalf of Kent County," commented Mark Gutberlet, PE, BCEE, Vice President and Director of EA's Maryland-based engineering practice. "The EA team has a long history of supporting the design needs of our Maryland County clients and, as a result, has designed nearly every type of facility and supporting infrastructure and that broad depth of experience gives our team an edge."
Supporting EA on this contract are its teaming partners Rauch, Inc. (Rauch) and Greenman-Pedersen, Inc. (GPI). Rauch will provide architecture, landscape architecture, and surveying services. GPI will provide structural engineering and perform bridge inspections.
About EA Engineering, Science, and Technology, Inc., PBC
EA is a 100% employee-owned public benefit corporation that provides environmental, compliance, natural resources, and infrastructure engineering and management solutions to a wide range of public and private sector clients. Headquartered in Hunt Valley, Maryland, EA employs more than 575 professionals through a network of 26 commercial offices across the continental United States, as well as Alaska, Hawaii, and Guam. In business for more than 48 years, EA has earned an outstanding reputation for technical expertise, responsive service, and judicious use of client resources. For more information about EA, visit www.eaest.com.
CONTACT:
Melissa Smith
EA Engineering, Science, and Technology, Inc., PBC
225 Schilling Circle, Suite 400
Hunt Valley, Maryland 21031
410-329-5116
masmith@eaest.com
×
Contact Us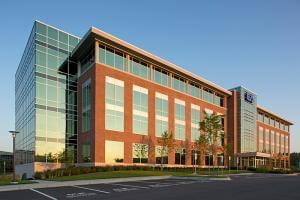 ×
Alaska
Arkansas
California
Colorado
Delaware
Georgia
Guam
Hawaii
Illinois
Maryland
Michigan
Montana
Nebraska
New Mexico
New York
Rhode Island
Texas
Virginia
Washington
EA Satellite Residential locations (Contact 1-800-777-9750)