Hunt Valley, Maryland (25 September 2023)—The U.S. Environmental Protection Agency (EPA) Region 5 and the Great Lakes National Program Office (GLNPO) has awarded EA Engineering, Science, and Technology, Inc., PBC (EA), a leading provider of interdisciplinary environmental services, a contract for Superfund support and Great Lakes Architect-Engineering Services (GLAES). Task orders assigned will primarily focus on supporting Superfund, contaminated sediment, and habitat restoration sites throughout the Great Lakes region. The contract has a total value of $450 million to be executed amongst 4 contract awardees, over a 5-year contract period of performance.
"EA has an 18-year history of providing technical support to EPA's Superfund program where we have worked on over 400 task orders valued at over $680 million," said Lou Barinka, Vice President and EPA National Program Director. "We are very excited to have been given an opportunity to support the Region 5 Superfund Program and continue our support to GLNPO on sediment projects."  Peggy Derrick, Vice President and Sediment Practice Director, added, "We have supported GLNPO as a prime contractor on two consecutive GLAES contracts and have worked on some of the region's largest contaminated sediment and habitat restoration sites."
The 5-year contract was solicitated as a small business set-aside opportunity under NAICS 562910 with a capacity of $450 million. Work may include site characterization, remedial investigation/feasibility study, risk/impact assessment, habitat evaluation and restoration, remedial design and implementation support, community involvement, treatability and pilot testing, construction support, and data management and evaluation.
EA has built a reputation as a leader in the environmental industry and has been recognized twice with the EPA Administrator's Award for Outstanding Accomplishments. Selection for this contract can be attributed to the firm's extensive experience, continuity of key personnel, dedicated regional resources, established procedures and systems, and specialized services and equipment.
About EA Engineering, Science, and Technology, Inc., PBC
EA is a 100% employee-owned public benefit corporation that provides environmental, compliance, natural resources, and infrastructure engineering and management solutions to a wide range of public and private sector clients. Headquartered in Hunt Valley, Maryland, EA employs more than 650 professionals through a network of 27 commercial offices across the continental United States, as well as Alaska, Hawaii, and Guam. Currently in our 50th year of business, EA has earned an outstanding reputation for technical expertise, responsive service, and judicious use of client resources. For more information about EA, visit www.eaest.com.
CONTACT:
Amy Lambert
EA Engineering, Science, and Technology, Inc., PBC
225 Schilling Circle, Suite 400
Hunt Valley, Maryland 21031
410-527-2410
alambert@eaest.com
×
Contact Us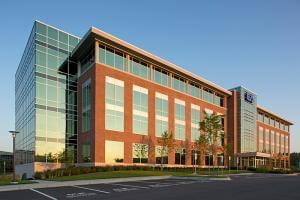 ×
Alaska
Arkansas
California
Colorado
Delaware
Georgia
Guam
Hawaii
Illinois
Maryland
Michigan
Montana
Nebraska
New Mexico
New York
Rhode Island
Texas
Virginia
Washington
EA Satellite Residential locations (Contact 1-800-777-9750)