Hunt Valley, Maryland (25 February 2020)—EA Engineering, Science, and Technology, Inc., PBC (EA), a leading provider of interdisciplinary environmental services, announced today that it has been awarded a prime contract by the Hawaii Department of Transportation, Highways Division, Construction and Maintenance Branch, Environmental Section (HWY-CE) to provide Environmental Consulting Services.  The initial performance period is 1 year, which may be extended for four additional 1-year optional extensions, for a total contract period of 5 years.  The not-to-exceed total value of this contract is $650,000.
Under this contract, EA will support HWY-CE in responding to a wide range of environmental needs including training, compliance, and related topics for various Districts, Statewide.  EA will conduct environmental health inspections of facilities, such as maintenance base yards, as well as construction sites, reviewing current environmental compliance practices and records and developing recommendations for improvement.  In addition, EA will be tasked with training State employees on applicable environmental plans, programs, regulations, and policies to ensure continued compliance with such programs.  EA may also be requested to develop additional training programs in response to new environmental requirements and/or to facilitate continuous environmental program effectiveness.
"We are excited to be working with HWY-CE as it strives to continuously improve its environmental performance," stated Chris Canonica, Senior Vice President and Director of Pacific Operations.  "In addition to protecting Hawaii's critical natural resources, together, we will incorporate technology advancements to modernize processes and procedures, which will generate cost-savings, benefitting both the project and Hawaii citizens."
EA has been providing onsite environmental compliance support to various Sections of the Highways Division for more than 10 years.

About EA Engineering, Science, and Technology, Inc., PBC
EA is a 100% employee-owned public benefit corporation that provides environmental, compliance, natural resources, and infrastructure engineering and management solutions to a wide range of public and private sector clients.  Headquartered in Hunt Valley, Maryland, EA employs more than 500 professionals through a network of 25 commercial offices across the continental United States, as well as Alaska, Hawaii, and Guam.  In business for more than 46 years, EA has earned an outstanding reputation for technical expertise, responsive service, and judicious use of client resources.  For more information about EA, visit www.eaest.com.
CONTACT: Melissa Smith
EA Engineering, Science, and Technology, Inc., PBC
225 Schilling Circle, Suite 400
Hunt Valley, Maryland 21031
410-329-5116
masmith@eaest.com
www.eaest.com
×
Contact Us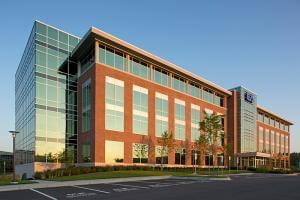 ×
Alaska
Arkansas
California
Colorado
Delaware
Georgia
Guam
Hawaii
Illinois
Maryland
Michigan
Montana
Nebraska
New Mexico
New York
Rhode Island
Texas
Virginia
Washington
EA Satellite Residential locations (Contact 1-800-777-9750)