Hunt Valley, Maryland (22 April 2021)—EA Engineering, Science, and Technology, Inc., PBC (EA), a leading provider of interdisciplinary environmental services, announced today that it has been awarded a contract for Environmental Investigation and Remediation Services by the Delaware Department of Natural Resources and Environmental Control (DNREC).  This on-call contract has a 3-year base term with two optional 1-year extensions, for a total potential period of performance of 5 years.  EA will manage this contract from its Newark, Delaware office.
Under this contract, EA will provide broad-based technical support at Hazardous Substance Release Sites encompassing the full life cycle of services including planning, investigation, design, remediation, and long-term monitoring.  Remediation and investigation services will also be provided at underground and aboveground storage tank sites.  Specific tasks to be conducted by EA include the sampling and analysis of waste and environmental media, completion of hydrogeologic investigations, vapor intrusion studies, and development of conceptual site models.  In addition, the contract's scope of work includes human health and ecological risk assessments, ecological consulting services, and remedy implementation and oversight.
"The EA team is excited to have once again been selected for this contract and to continue to have the opportunity to leverage our expansive Delaware experience, which includes the successful execution of more than 450 projects valued at over $40 million within the state," stated Kathy Fox, P.G., Delaware Operations Manager.  "Using the latest tools and practices, EA is committed to meeting budget requirements without compromising quality by working with the utmost cost-effectiveness and efficiency.  We look forward to continuing to support DNREC in carrying out its mission of protecting public health and the environment."
About EA Engineering, Science, and Technology, Inc., PBC
EA is a 100% employee-owned public benefit corporation that provides environmental, compliance, natural resources, and infrastructure engineering and management solutions to a wide range of public and private sector clients.  Headquartered in Hunt Valley, Maryland, EA employs more than 550 professionals through a network of 25 commercial offices across the continental United States, as well as Alaska, Hawaii, and Guam.  In business for more than 47 years, EA has earned an outstanding reputation for technical expertise, responsive service, and judicious use of client resources.  For more information about EA, visit www.eaest.com.
CONTACT: Melissa Smith
EA Engineering, Science, and Technology, Inc., PBC
225 Schilling Circle, Suite 400
Hunt Valley, Maryland 21031
410-329-5116
masmith@eaest.com
×
Contact Us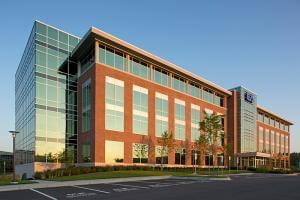 ×
Alaska
Arkansas
California
Colorado
Delaware
Georgia
Guam
Hawaii
Illinois
Maryland
Michigan
Montana
Nebraska
New Mexico
New York
Rhode Island
Texas
Virginia
Washington
EA Satellite Residential locations (Contact 1-800-777-9750)