Hunt Valley, Maryland (30 March 2021)—EA Engineering, Science, and Technology, Inc., PBC (EA), a leading provider of interdisciplinary environmental services, announced today that it has been awarded a consulting services agreement to provide Phase I and Phase II Environmental Site Assessments (ESAs) by Howard County Department of Public Works, Bureau of Environmental Services.  The agreement, which represents a requirements-type contract, has a base term of 1 year with four 1-year renewal options.
Under this agreement, in addition to Phase I and II ESAs, EA may conduct hazardous material surveys and risk assessments.  These services may include studies to investigate the presence of site contamination, asbestos-containing material, lead-based paint, indoor air quality, and noise; development of remediation plans and specifications; and oversight of remedial actions.  Supporting EA on this contract are five firms that enhance our services and reflect our commitment to Howard County's Equal Business Opportunity and Veteran-Owned Business Enterprise programs:  Aria Environmental, Inc.; Batta Environmental Associates, Inc.; Chesapeake Environmental Management, Inc.; Environmental Resource Group, LLC; and Findling, Inc.
In addition, EA holds a second agreement with Howard County for Environmental Investigation and Compliance Services.  Under that agreement, EA may be tasked with completing environmental compliance assessments and related consultation, preparing permit applications and compliance plans, performing pollution prevention evaluations and training, and conducting other environmental compliance services as needed.
"Having provided Howard County with environmental consulting services for over 13 years, our talented team of environmental professionals looks forward to continuing to provide professional environmental consulting services under this new agreement," commented Barb Roeper, P.E., PMP, Vice President.  "We consider it an honor to support the Bureau of Environmental Services, which is fully committed to advancing environmental responsibility through responsive solutions and service to its community.  EA will continue to ensure that County objectives are achieved using the appropriate level of effort, which will result in the effective use of County resources."
About EA Engineering, Science, and Technology, Inc., PBC
EA is a 100% employee-owned public benefit corporation that provides environmental, compliance, natural resources, and infrastructure engineering and management solutions to a wide range of public and private sector clients.  Headquartered in Hunt Valley, Maryland, EA employs more than 550 professionals through a network of 25 commercial offices across the continental United States, as well as Alaska, Hawaii, and Guam.  In business for more than 47 years, EA has earned an outstanding reputation for technical expertise, responsive service, and judicious use of client resources.  For more information about EA, visit www.eaest.com.
CONTACT: Melissa Smith
EA Engineering, Science, and Technology, Inc., PBC
225 Schilling Circle, Suite 400
Hunt Valley, Maryland 21031
410-329-5116
masmith@eaest.com
×
Contact Us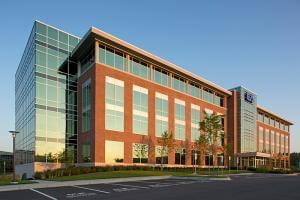 ×
Alaska
Arkansas
California
Colorado
Delaware
Georgia
Guam
Hawaii
Illinois
Maryland
Michigan
Montana
Nebraska
New Mexico
New York
Rhode Island
Texas
Virginia
Washington
EA Satellite Residential locations (Contact 1-800-777-9750)