Hunt Valley, Maryland (10 September 2020)—EA Engineering, Science, and Technology, Inc., PBC (EA) announced today that it has been awarded a prime contract by the Nebraska Department of Environment and Energy (NDEE) to provide environmental engineering services and other technical support related to NDEE's operational administration of state and federal environmental programs.  The initial performance period is 5 years, which may be extended for two separate 1-year option years, for a total contract period of 7 years.
Under this contract, EA will provide a full range of environmental engineering services including site assessments, groundwater monitoring evaluations, records reviews, report and plan preparation, remediation treatment system design, construction, operation and maintenance, solid waste studies and design, technical document reviews, and program development activities.  As prime contractor, EA will be responsible for developing work plans, health and safety plans, and standard operating procedures to ensure the health and safety of workers, uniformity of performance, accuracy of data, and quality of work products.
"EA is excited to be awarded this contract.  We stand ready to build on our proven record of quality performance with NDEE and will continue to support the agency in achieving its objectives," stated Dale Schlautman, P.E., Vice President and Manager of EA's Lincoln, Nebraska office.  "We look forward to having this opportunity to advance the development and implementation of cost-effective, best-value environmental solutions on behalf of NDEE."
About EA Engineering, Science, and Technology, Inc., PBC
EA is a 100% employee-owned public benefit corporation that provides environmental, compliance, natural resources, and infrastructure engineering and management solutions to a wide range of public and private sector clients.  Headquartered in Hunt Valley, Maryland, EA employs more than 550 professionals through a network of 26 commercial offices across the continental United States, as well as Alaska, Hawaii, and Guam.  In business for more than 47 years, EA has earned an outstanding reputation for technical expertise, responsive service, and judicious use of client resources.  For more information about EA, visit www.eaest.com.
CONTACT: Melissa Smith
EA Engineering, Science, and Technology, Inc., PBC
225 Schilling Circle, Suite 400
Hunt Valley, Maryland 21031
410-329-5116
masmith@eaest.com
×
Contact Us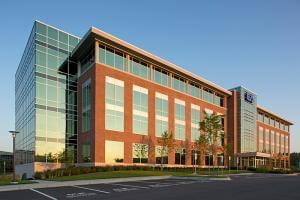 ×
Alaska
Arkansas
California
Colorado
Delaware
Georgia
Guam
Hawaii
Illinois
Maryland
Michigan
Montana
Nebraska
New Mexico
New York
Rhode Island
Texas
Virginia
Washington
EA Satellite Residential locations (Contact 1-800-777-9750)