Hunt Valley, Maryland (11 August 2020)—EA Engineering, Science, and Technology, Inc., PBC (EA), a leading provider of interdisciplinary environmental services, announced today that it has been awarded an Indefinite Delivery/Indefinite Quantity (IDIQ) contract by the Naval Facilities Engineering Command, Northwest (NAVFAC NW) to support its long-term monitoring and operation and maintenance (O&M) of remedial action systems at Navy and Marine Corps Environmental Restoration sites.  This IDIQ contract has a capacity of $36,791,892 and a total duration of 60 months.
Environmental restoration is the focus of this contract.  EA will be tasked with conducting O&M of remedial action systems, which may include developing and implementing system modifications and/or optimization strategies in response to changing site conditions and/or promulgation of new policies and regulations.  In addition, EA will perform long-term monitoring to determine the continued effectiveness of remedial actions and to identify contaminant trends in the environment in order to accelerate cleanup, resulting in cost-savings for the government.  EA may also be tasked to perform environmental compliance and/or monitoring or restoration of natural resources.  While most work is expected to be performed in the states of Washington and Alaska, EA may also be requested to perform work anywhere within the NAVFAC Area of Responsibility.
"We are honored to have been selected to support the environmental mission of NAVFAC NW," stated Tim McCormack, LHG, EA's designated Program Manager.  "We look forward to working with the Navy to efficiently execute task orders, leveraging technology, and apply the latest data management and remedial process optimization tools to advance the Navy's environmental restoration efforts."
"EA has provided leading-edge environmental services to the Department of Defense for more than 35 years," added Fritz Meyer, P.E., Executive Vice President and Director of Client Programs.  "We are eager to demonstrate our capabilities and deliver top performance under this contract."
About EA Engineering, Science, and Technology, Inc., PBC
EA is a 100% employee-owned public benefit corporation that provides environmental, compliance, natural resources, and infrastructure engineering and management solutions to a wide range of public and private sector clients.  Headquartered in Hunt Valley, Maryland, EA employs more than 500 professionals through a network of 26 commercial offices across the continental United States, as well as Alaska, Hawaii, and Guam.  In business for more than 46 years, EA has earned an outstanding reputation for technical expertise, responsive service, and judicious use of client resources.  For more information about EA, visit www.eaest.com.
CONTACT: Melissa Smith
EA Engineering, Science, and Technology, Inc., PBC
225 Schilling Circle, Suite 400
Hunt Valley, Maryland 21031
410-329-5116
masmith@eaest.com
×
Contact Us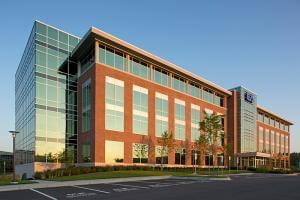 ×
Alaska
Arkansas
California
Colorado
Delaware
Georgia
Guam
Hawaii
Illinois
Maryland
Michigan
Montana
Nebraska
New Mexico
New York
Rhode Island
Texas
Virginia
Washington
EA Satellite Residential locations (Contact 1-800-777-9750)