Hunt Valley, Maryland (9 June 2020)—EA Engineering, Science, and Technology, Inc., PBC (EA), a leading provider of interdisciplinary environmental services, is pleased to announce today that Martha Clark Goss, an accomplished business leader, has been appointed to its Board of Directors (Board).  This appointment expands EA's Board membership to eight directors.
Ms. Goss brings extensive experience in the engineering and construction industry, along with a strong combination of financial and strategic planning expertise to the EA Board.  Her more than 40 years of executive management experience includes serving in the roles of president, senior vice president, chief financial officer, and treasurer of numerous publicly traded and privately held companies in the engineering, construction, and financial services industries.  Currently, Ms. Goss serves as a Director of American Water, where she chairs the Audit Committee; Neuberger Berman Mutual Funds, where she chairs the Governance and Nominating Committee; and Allianz Life of New York, where she chairs the Audit Committee.  She also serves as a faculty member at Deloitte University.
"Martha adds significant value as an EA Board member and her appointment clearly reflects our commitment to ensuring that we have a broad mix of skills and perspectives on EA's governing board," said Loren Jensen, EA's Founder and Chairman of the Board.  EA's President and Chief Executive Officer, Ian MacFarlane, added "Her insights will be leveraged to increase EA's financial strength and existing service platforms to maximize growth opportunities.  We will draw upon her wealth of knowledge and expertise during this pivotal period in the company's operations and future development."
Martha holds a Bachelor of Arts degree in Biography from Brown University and a Master of Business Administration from Harvard Business School.  An active alumnae leader of Brown University, Ms. Goss sits on its President's Economic Advisory Council and is a trustee emerita and past Treasurer of the University.  In addition, she served as a Board member, Audit Committee Chairperson, and Past President of the Financial Women's Association of New York.
About EA Engineering, Science, and Technology, Inc., PBC
EA is a 100% employee-owned public benefit corporation that provides environmental, compliance, natural resources, and infrastructure engineering and management solutions for a wide range of public and private sector clients.  Headquartered in Hunt Valley, Maryland, EA employs more than 500 professionals through a network of 25 commercial offices across the continental United States, as well as Alaska, Hawaii, and Guam.  In business for more than 46 years, EA has earned an outstanding reputation for technical expertise, responsive service, and judicious use of client resources.  For more information about EA, visit www.eaest.com.
CONTACT: Melissa Smith
EA Engineering, Science, and Technology, Inc., PBC
225 Schilling Circle, Suite 400
Hunt Valley, Maryland 21031
410-329-5116
masmith@eaest.com
×
Contact Us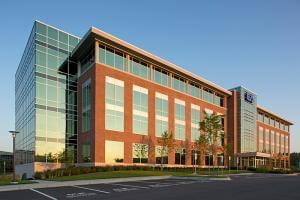 ×
Alaska
Arkansas
California
Colorado
Delaware
Georgia
Guam
Hawaii
Illinois
Maryland
Michigan
Montana
Nebraska
New Mexico
New York
Rhode Island
Texas
Virginia
Washington
EA Satellite Residential locations (Contact 1-800-777-9750)