Hunt Valley, Maryland (27 May 2021)—EA Engineering, Science, and Technology, Inc., PBC (EA), a leading provider of interdisciplinary environmental services, is pleased to announce today that Ian MacFarlane has been elected Chair of its Board of Directors.  Ian succeeds Loren D. Jensen, Ph.D., EA's Founder, who will continue his support of EA as Chair Emeritus.  Since the company's inception in 1973, Loren served as Board Chair and was instrumental in propelling the company to what it is today with over 550 employees and a national network of offices.
"On behalf of the Board and all employee-owners, I thank Loren for his vision, dedication, and passion," stated Ian.  "I feel very privileged to take on this position and I look forward to working with EA's talented leadership team to continue to develop strategies for success that accelerate growth and chart an exciting path for EA's future."
"This decision is the culmination of the Board's extensive succession planning and demonstrates our confidence in Ian's strategic and collaborative leadership.  Ian is truly a 'thought partner' and will continue to harness the talents and energy of EA's Board Members to guide the company to even greater success," added Loren. "I look forward to what the future holds for EA under Ian's leadership."
Appointed President and Chief Executive Officer in 2005, Ian's accomplishments include leading EA's conversion to 100% employee ownership, its adoption as a Public Benefit Corporation (PBC) under Delaware corporate law, and successfully navigating the firm through the pandemic.  He holds a Bachelor of Science in Geology from Denison University and a Master of Science in Engineering in Management of Technology from the University of Pennsylvania.  Currently, he is a member of the Board of Trustees of the Robert K. Greenleaf Center for Servant Leadership and serves as Chair of Water For People's Leadership Council.  Ian joined EA as a field geologist in 1985.
About EA Engineering, Science, and Technology, Inc., PBC
EA is a 100% employee-owned public benefit corporation that provides environmental, compliance, natural resources, and infrastructure engineering and management solutions for a wide range of public and private sector clients.  Headquartered in Hunt Valley, Maryland, EA employs more than 550 professionals through a network of 25 commercial offices across the continental United States, as well as Alaska, Hawaii, and Guam.  In business for more than 47 years, EA has earned an outstanding reputation for technical expertise, responsive service, and judicious use of client resources.  For more information about EA, visit www.eaest.com.
CONTACT: Melissa Smith
EA Engineering, Science, and Technology, Inc., PBC
225 Schilling Circle, Suite 400
Hunt Valley, Maryland 21031
410-329-5116
masmith@eaest.com
×
Contact Us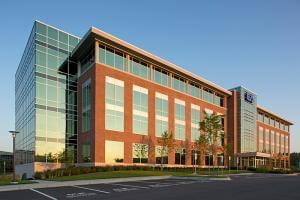 ×
Alaska
Arkansas
California
Colorado
Delaware
Georgia
Guam
Hawaii
Illinois
Maryland
Michigan
Montana
Nebraska
New Mexico
New York
Rhode Island
Texas
Virginia
Washington
EA Satellite Residential locations (Contact 1-800-777-9750)