Hunt Valley, Maryland (3 November 2022)—EA Engineering, Science, and Technology, Inc., PBC (EA), a leading provider of interdisciplinary environmental services, announced that the firm is ranked 31st among the Top 100 environmental and sustainability consultancy firms in the world, based on research conducted by Environment Analyst. The Top 100 report is constructed using global environmental and sustainability consulting revenue from the latest audited fiscal year end for each firm to identify the largest consulting firms in the world focused on environmental and sustainability services.
"The EA team is proud to be recognized among top consultants within the global environmental and sustainability community," said Ian MacFarlane, Chair, Chief Executive Officer, and President. "As an employee-owned public benefit corporation focused entirely on environmental services, we are passionate about the work we do and the clients and communities we serve. We are problem solvers dedicated to our purpose of improving the quality of the environment in which we live, one project at a time ®.
Environment Analyst defines environmental and sustainability consulting as: "The provision of specialist technical, management, risk, and strategic advisory services to help organizations understand, manage, and limit their impacts to protect and enhance the environment and society in line with the [United Nations Sustainable Development Goals]."
About Environment Analyst
Environment Analyst is a global sustainability membership and intelligence community with a remit to track performance and opportunities within the environmental services sector, and a particular focus on the environmental and sustainability consulting market, and the associated professional and technical support services market. For more information, visit Environment Analyst online at https://www.home.environment-analyst.com/.
About EA Engineering, Science, and Technology, Inc., PBC
EA is a 100% employee-owned public benefit corporation that provides environmental, compliance, natural resources, and infrastructure engineering and management solutions to a wide range of public and private sector clients. Headquartered in Hunt Valley, Maryland, EA employs more than 600 professionals through a network of 27 commercial offices across the continental United States, as well as Alaska, Hawaii, and Guam. In business for more than 49 years, EA has earned an outstanding reputation for technical expertise, responsive service, and judicious use of client resources. For more information about EA, visit www.eaest.com.
CONTACT:
Amy Lambert
EA Engineering, Science, and Technology, Inc., PBC
225 Schilling Circle, Suite 400
Hunt Valley, Maryland 21031
410-527-2410
alambert@eaest.com
×
Contact Us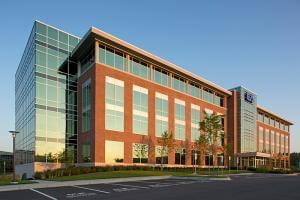 ×
Alaska
Arkansas
California
Colorado
Delaware
Georgia
Guam
Hawaii
Illinois
Maryland
Michigan
Montana
Nebraska
New Mexico
New York
Rhode Island
Texas
Virginia
Washington
EA Satellite Residential locations (Contact 1-800-777-9750)