Hunt Valley, Maryland (20 November 2018)—EA Engineering, Science, and Technology, Inc., PBC (EA), a leading provider of interdisciplinary environmental services, today announced the completion of its strategic acquisition of Arkansas-based EnviTreat, a best-in-class laboratory testing and consulting company with a 22-year track record of delivering custom treatability testing and data evaluation to assess and optimize the function and performance of wastewater treatment systems.
With the acquisition of EnviTreat, EA expands its reach into the dynamic and growing wastewater treatment market, and firmly establishes a platform of specialized services with significant growth potential. Similarly, by becoming part of EA, EnviTreat will begin applying its expertise in the area of chemical biodegradation to the development of innovative approaches for the remediation of contaminated sites, one of EA's primary business lines.
EnviTreat specializes in conducting highly technical tests to determine the biological and physical/chemical treatability of industrial and municipal waste streams. The cornerstone of the laboratory's practice is the use of respirometry to determine both the aerobic and anaerobic biodegradability of material. The laboratory routinely runs custom-tailored bench-scale tests for both biological and physical/chemical treatment systems.
"EnviTreat is a well-respected laboratory, known for its strong client relationships and deep knowledge and expertise," stated Ian MacFarlane, EA President and Chief Executive Officer. "In addition to strengthening our wastewater capabilities, this acquisition expands EA's presence in the Southern United States and extends our testing capabilities beyond ecotoxicology."
"Becoming part of EA is a great opportunity for EnviTreat," added Dr. James Young, EnviTreat founder, who will stay on as a consultant to EA. "It enables us to build on our long-standing reputation of excellence by delivering extraordinary value to our existing clients and affording us the opportunity to expand into the environmental remediation market. As we share many attributes of EA's culture, such as its scientific excellence and client service focus, I am confident that the business is set for a successful and exciting future under the scientific expertise and business acumen of EA."
About EA Engineering, Science, and Technology, Inc., PBC
EA is a 100% employee-owned public benefit corporation that provides environmental, compliance, natural resources, and infrastructure engineering and management solutions to a wide range of public and private sector clients. Headquartered in Hunt Valley, Maryland, EA employs more than 500 professionals through a network of 26 commercial offices across the continental United States, as well as Alaska, Hawaii, and Guam. In business for more than 45 years, EA has earned an outstanding reputation for technical expertise, responsive service, and judicious use of client resources. For more information about EA, visit www.eaest.com.
CONTACT:
Melissa Smith
EA Engineering, Science, and Technology, Inc., PBC
225 Schilling Circle, Suite 400
Hunt Valley, Maryland 21031
410-329-5116
masmith@eaest.com
www.eaest.com
×
Contact Us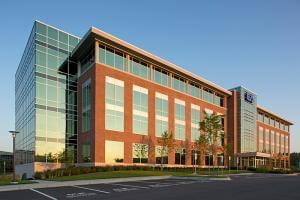 ×
Alaska
Arkansas
California
Colorado
Delaware
Georgia
Guam
Hawaii
Illinois
Maryland
Michigan
Montana
Nebraska
New Mexico
New York
Rhode Island
Texas
Virginia
Washington
EA Satellite Residential locations (Contact 1-800-777-9750)