Hunt Valley, Maryland (17 May 2023)—EA Engineering, Science, and Technology, Inc., PBC (EA), a leading provider of interdisciplinary environmental services, is kicking off work to provide an overall site master plan to expand the existing municipal solid waste landfill and site a new resource recovery park (RRP). The project is located in Carroll County, Maryland. The contract, valued at $4.1 million, was awarded by the Northeast Maryland Waste Disposal Authority under a competitive procurement.
The work involves development of a facility master plan, conceptual and final design, permitting, procurement support, construction management, and construction quality assurance for the expansion and upgrade, including replacement of existing infrastructure and improving internal facility roads and traffic flow. EA will also conduct research and develop recommendations for innovative waste minimization and diversion technologies to reduce reliance on the landfill into the future.
"We understand the County's need to maximize the benefits of the RRP following their generational investment in additional property," said Mark Gutberlet, P.E., EA Vice President and Program Manager. "Our goal includes completing design and permitting of the next landfill cell to ensure an environmentally responsible and economical disposal option and providing opportunity for additional landfill diversion efforts to gain traction in the County."
Having worked with more than half of Maryland's counties, EA is among the largest solid waste management service firms headquartered in the state. Our team has completed designs, obtained permits, and consulted on operational requirements for numerous solid waste disposal and resource recovery facilities, including the award winning compost facility at Alpha Ridge Landfill in Howard County.
Operated by the County Bureau of Solid Waste, the Carroll County RRP and Northern Landfill began operation in 1988. Located on 546 acres, the site includes public waste handling and disposal facilities that accept residential and commercial municipal solid waste including recyclables, yard trim, scrap metal, and rubble for disposal on-site, processing, or transfer to alternate facilities.
About EA Engineering, Science, and Technology, Inc., PBC
EA is a 100% employee-owned public benefit corporation that provides environmental, compliance, natural resources, and infrastructure engineering and management solutions to a wide range of public and private sector clients. Headquartered in Hunt Valley, Maryland, EA employs more than 625 professionals through a network of 27 commercial offices across the continental United States, as well as Alaska, Hawaii, and Guam. Entering our 50th year of business, EA has earned an outstanding reputation for technical expertise, responsive service, and judicious use of client resources. For more information about EA, visit www.eaest.com.
CONTACT:
Amy Lambert
EA Engineering, Science, and Technology, Inc., PBC
225 Schilling Circle, Suite 400
Hunt Valley, Maryland 21031
410-527-2410
alambert@eaest.com
×
Contact Us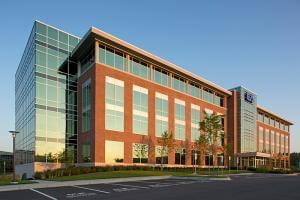 ×
Alaska
Arkansas
California
Colorado
Delaware
Georgia
Guam
Hawaii
Illinois
Maryland
Michigan
Montana
Nebraska
New Mexico
New York
Rhode Island
Texas
Virginia
Washington
EA Satellite Residential locations (Contact 1-800-777-9750)