Hunt Valley, Maryland (6 November 2023)—EA Engineering, Science, and Technology, Inc., PBC (EA), a leading provider of interdisciplinary environmental services, is pleased to announce the appointment of Bradford D. Bigler as Associate Counsel. This strategic hire is part of a succession plan to ensure a seamless transition of legal leadership in advance of the planned retirement of Frank Aquino, EA's long-time General Counsel, at the end of the year.
Brad brings with him a wealth of legal expertise and a distinguished career that spans more than 20 years in government and corporate law, including specialization in government contracts, risk management, compliance, corporate governance, training and policy, litigation, and claims. As Associate Counsel, he will play a pivotal role in supporting Frank Aquino and EA's entire legal team while familiarizing himself with the intricacies of the organization and its values.
"Brad's appointment reinforces our commitment to maintaining the highest standard of legal counsel, contract management, compliance, and corporate governance," said EA President, CEO, and Chair Ian MacFarlane. "His extensive experience and deep understanding of government contracting will undoubtedly enrich our legal team's capabilities and further bolster our ability to navigate complex legal challenges."
Brad's exceptional track record and demonstrated leadership in his previous roles in the private and public sector make him an ideal candidate to assume the position of General Counsel when Frank retires at the end of this year.
"Frank has been instrumental in shaping EA's legal framework, contributing significantly to the company's governance, policy management, growth, and success over the past two decades," added Ian. "We extend our heartfelt gratitude and wish him the very best as he transitions to his well-deserved retirement."
Brad is a graduate of the U.S. Military Academy at West Point and served as an intelligence officer in the U.S. Army prior to starting his legal career. He received his law degree from the University of California at Los Angeles. Brad also obtained two Master of Laws degrees—one from the University of Virginia School of Law where he studied litigation and procedure, and a second in military law from the Judge Advocate General's Legal Center and School. He is a member of the Bar and licensed to practice in California, Virginia, and Washington, D.C. Brad served in various leadership and law-related roles in the U.S. Army both in the United States and overseas before retiring as a Lieutenant Colonel after two decades of service. He then pivoted into the corporate world, practicing in-house in the engineering services and government contracting sector before joining EA.
About EA Engineering, Science, and Technology, Inc., PBC
EA is a 100% employee-owned public benefit corporation that provides environmental, compliance, natural resources, and infrastructure engineering and management solutions to a wide range of public and private sector clients. Headquartered in Hunt Valley, Maryland, EA employs more than 650 professionals through a network of 27 commercial offices across the continental United States, as well as Alaska, Hawaii, and Guam. Now in our 50th year of business, EA has earned an outstanding reputation for technical expertise, responsive service, and judicious use of client resources. For more information about EA, visit www.eaest.com.
CONTACT:
Amy Lambert
EA Engineering, Science, and Technology, Inc., PBC
225 Schilling Circle, Suite 400
Hunt Valley, Maryland 21031
410-527-2410
alambert@eaest.com
×
Contact Us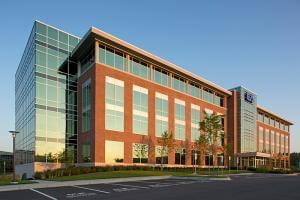 ×
Alaska
Arkansas
California
Colorado
Delaware
Georgia
Guam
Hawaii
Illinois
Maryland
Michigan
Montana
Nebraska
New Mexico
New York
Rhode Island
Texas
Virginia
Washington
EA Satellite Residential locations (Contact 1-800-777-9750)