Hunt Valley, Maryland (8 January 2019)—For the 22nd consecutive year, the Maryland-based employees of EA Engineering, Science, and Technology, Inc., PBC, (EA) generously volunteered
their time and contributed gifts and monetary donations to benefit the residents of The Children's Home (TCH) located in Catonsville, Maryland as they celebrated the holiday season.
Exemplifying the holiday spirit, EA's employees supported TCH's Holiday Gift Program and helped fulfill the children's holiday wishes.  Employees supported the program directly through gift purchases, as well as through monetary contributions, which were used to purchase clothes, shoes, toys, and other items as well as provide gift cards to cover future needs.
"Our employees feature some of the most considerate and giving individuals that I have had the privilege to work with," said Laura Jo Oakes, P.E., BCEE, one of the co-leaders for this year's volunteer effort.  "As in the past, EA employees stepped up in support of TCH and, in turn, experienced the joy of giving to children and youth who have experienced difficulties in their lives."
"Our employees are encouraged to give back in meaningful ways and make positive impacts in the communities in which they live and work," added Michael Battle, Executive Vice President and Chief Operating Officer.  "I am very proud and grateful for our employees' solicitous generosity and that they continue to be part of such a strong initiative that touches so many lives."
About EA Engineering, Science, and Technology, Inc., PBC
EA is a 100% employee-owned public benefit corporation that provides environmental, compliance, natural resources, and infrastructure engineering and management solutions to a wide range of public and private sector clients.  Headquartered in Hunt Valley, Maryland, EA employs more than 500 professionals through a network of 26 commercial offices across the continental United States, as well as Alaska, Hawaii, and Guam.  In business for more than 45 years, EA has earned an outstanding reputation for technical expertise, responsive service, and judicious use of client resources.  For more information about EA, visit www.eaest.com.
The Children's Home
Established in 1863, The Children's Home (TCH) in Catonsville, Maryland, is a residential care facility that provides both long- and short-term services to youth 13-21 years of age who have experienced abuse, neglect, violence, abandonment, and/or are in need of supervised care.  Located less than a mile from Baltimore City, TCH provides services to children of every race, creed, color, and religion.  The Home's programs and activities provide an opportunity for the children to attend public schools, develop self-esteem, and experience trusting relationships with peers and adults.  For more information about TCH, visit www.thechildrenshome.net.
CONTACT:
Melissa Smith
EA Engineering, Science, and Technology, Inc., PBC
225 Schilling Circle, Suite 400
Hunt Valley, Maryland 21031
410-329-5116
masmith@eaest.com
www.eaest.com
×
Contact Us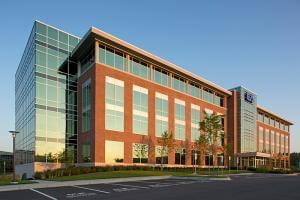 ×
Alaska
Arkansas
California
Colorado
Delaware
Georgia
Guam
Hawaii
Illinois
Maryland
Michigan
Montana
Nebraska
New Mexico
New York
Rhode Island
Texas
Virginia
Washington
EA Satellite Residential locations (Contact 1-800-777-9750)