Hunt Valley, Maryland (7 August 2018)—EA Engineering, Science, and Technology, Inc., PBC (EA), a leading provider of interdisciplinary environmental services, announced today that Melissa Smith, F.SAME, CSDP, has been named to a 2-year term as Vice Chair, Communications and Marketing for the Society of American Military Engineers (SAME) Academy of Fellows (AOF).
In this role, Melissa will manage a comprehensive strategic communications, public relations, and marketing program to advance AOF's mission and goals. She will work with the AOF Executive Committee to recognize internal and external communication opportunities and solutions and define and execute appropriate strategies to support them. In addition, Melissa will serve as a communications and marketing counselor to AOF leadership and as an ambassador for AOF in relationship building.
"Melissa's expertise in strategic business communications has already proven to be instrumental in energizing the 800 AOF members for SAME's 100th anniversary in 2020," stated Buddy Barnes, AOF Chair. "She has adeptly applied her professional skills and completed a strategic communications plan." "SAME has certainly selected the correct professional for this position," added Michael Battle, EA Executive Vice President and Chief Operating Officer. "Melissa's extensive expertise, paired with her passion for SAME, will result in innovative thinking, creative solutions, and demonstrable success."
Melissa has been an active member of SAME for more than 25 years. During this time, she has held numerous leadership positions on the local, regional, and national levels. She was inducted into AOF in 2011. Melissa has been with EA for more than 14 years and currently serves as Manager, Corporate Marketing and Communications/Small Business Liaison Officer. She is also active in American Council of Engineering Companies and sits on the Advisory Board of Civic Works' Baltimore Center for Green Careers. Melissa earned a Bachelor of Science degree in Economics from Wilson College, and merited the designation of Certified Supplier Diversity Professional in 2016.
About Society of American Military Engineers
Founded in 1920, SAME is the only professional organization focused on leading collaboration among the military, public, private, academic, and nonprofit sectors to identify and resolve national security-infrastructure-related challenges, support veterans and their preparation for post-service careers, and help develop the next generation of STEM leaders for our country. Through more than 100 Posts and Student Chapters around the world, SAME provides extensive opportunities for training and education and personal and professional development through a robust offering of conferences, workshops, forums, networking events, webinars, publications, mentoring programs, and volunteer opportunities. For more information, visit www.same.org or follow @same_hq.
About EA Engineering, Science, and Technology, Inc., PBC
EA is a 100% employee-owned public benefit corporation that provides environmental, compliance, natural resources, and infrastructure engineering and management solutions to a wide range of public and private sector clients. Headquartered in Hunt Valley, Maryland, EA employs more than 500 professionals through a network of 24 commercial offices across the continental United States, as well as Alaska, Hawaii, and Guam. In business for more than 44 years, EA has earned an outstanding reputation for technical expertise, responsive service, and judicious use of client resources. For more information about EA, visit www.eaest.com.
CONTACT:
Melissa Smith
EA Engineering, Science, and Technology, Inc., PBC
225 Schilling Circle, Suite 400
Hunt Valley, Maryland 21031
410-329-5116
masmith@eaest.com
www.eaest.com
×
Contact Us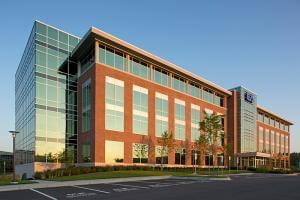 ×
Alaska
Arkansas
California
Colorado
Delaware
Georgia
Guam
Hawaii
Illinois
Maryland
Michigan
Montana
Nebraska
New Mexico
New York
Rhode Island
Texas
Virginia
Washington
EA Satellite Residential locations (Contact 1-800-777-9750)