Hunt Valley, Maryland (17 September 2019)—EA Engineering, Science, and Technology, Inc., PBC (EA), a leading provider of interdisciplinary environmental services, announced today that
Peter Ney was elected to serve a 2-year term as an at-large member of The ESOP Association's Board of Directors, which is responsible for the oversight of the organization.  In this role, Peter will serve as a steward of The ESOP Association, advancing its mission and advocating for employee ownership.
"Peter's expertise in strategic business finance and management has already proven instrumental to The Association," said James Bonham, President and CEO of The ESOP Association.  "We look forward to Peter's continued contributions to the Board based on his outstanding knowledge and skills gained as an executive for a highly successful employee-owned company."
"The ESOP Association has certainly selected an outstanding professional for its Board," added Ian MacFarlane, EA President and CEO.  "Peter's extensive management expertise, paired with his passion for employee ownership, through employee stock ownership plans (ESOPs), will result in innovative thinking, creative solutions, and demonstrable success."
A member of EA's senior management team since 2001, Peter holds a Master's Degree in Business Administration from the University of Maryland and a Bachelor's Degree from Oberlin College.
About EA Engineering, Science, and Technology, Inc., PBC
EA is a 100% employee-owned public benefit corporation that provides environmental, compliance, natural resources, and infrastructure engineering and management solutions to a wide range of public and private sector clients.  Headquartered in Hunt Valley, Maryland, EA employs more than 500 professionals through a network of 26 commercial offices across the continental United States, as well as Alaska, Hawaii, and Guam.  In business for more than 46 years, EA has earned an outstanding reputation for technical expertise, responsive service, and judicious use of client resources.  For more information about EA, visit www.eaest.com.
About The ESOP Association
Dedicated to education, The ESOP Association is the only organization that advocates on behalf of all ESOP companies.  Its vision is the belief that employee ownership improves American competitiveness, increases productivity through greater employee participation, strengthens our free enterprise economy, creates a broader distribution of wealth, and maximizes human potential.  For more information about The ESOP Association, visit www.esopassociation.org.
CONTACT:
Melissa Smith
EA Engineering, Science, and Technology, Inc., PBC
225 Schilling Circle, Suite 400
Hunt Valley, Maryland 21031
410-329-5116
masmith@eaest.com
www.eaest.com
×
Contact Us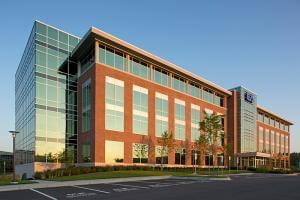 ×
Alaska
Arkansas
California
Colorado
Delaware
Georgia
Guam
Hawaii
Illinois
Maryland
Michigan
Montana
Nebraska
New Mexico
New York
Rhode Island
Texas
Virginia
Washington
EA Satellite Residential locations (Contact 1-800-777-9750)