Hunt Valley, Maryland (23 October 2018)—EA Engineering, Science, and Technology, Inc., PBC (EA), a leading provider of interdisciplinary environmental services, is pleased to announce today that Michael (Mike) McVey, P.G., C.P.G., has joined the firm as a Senior Hydrogeologist located in the company's Albuquerque, New Mexico office. In this position, Mike will provide management and leadership for a broad variety of environmental projects, concentrating on the investigation and remediation of fuel releases at petroleum storage tank sites.
During his 30-year career, Mike has served a wide range of federal, state, and commercial clients, and has successfully executed both management and technical responsibilities at the program, contract, and project levels. He has managed hundreds of hydrogeologic investigations, pilot tests, and remedial action plans at petroleum release sites, working closely with regulatory agencies, designing in situ and laboratory testing programs, and providing expert testimony. In addition, he has extensive experience with investigation, characterization, and remediation activities at Department of Energy facilities as well as Resource Conservation and Recovery Act and Superfund sites. On these projects, Mike has applied advanced remedial technologies, integrating sustainable principles, practices, and metrics, to achieve cleanup goals.
"We are excited to have Mike on board to expand our petroleum storage tank site compliance services in New Mexico and West Texas and provide senior-level site characterization and remediation consulting services to our public and private sector clients," said Roger Place, P.G., Senior Vice President and Director of EA's Central Business Operations. "Mike's site characterization and remediation expertise will support our business development efforts, enhance our service to existing clients, and provide training and mentoring to our junior staff."
Mike is a licensed Professional Geologist in the state of Wyoming, a Professional Geoscientist in the state of Texas, and recognized as a Certified Professional Geologist by the American Institute of Professional Geologists. He earned Bachelor of Science and Master of Science degrees from the South Dakota School of Mines and Technology in Geological Engineering and Geological Engineering/Hydrogeology, respectively.
About EA Engineering, Science, and Technology, Inc., PBC
EA is a 100% employee-owned public benefit corporation that provides environmental, compliance, natural resources, and infrastructure engineering and management solutions to a wide range of public and private sector clients. Headquartered in Hunt Valley, Maryland, EA employs more than 500 professionals through a network of 24 commercial offices across the continental United States, as well as Alaska, Hawaii, and Guam. In business for more than 45 years, EA has earned an outstanding reputation for technical expertise, responsive service, and judicious use of client resources. For more information about EA, visit www.eaest.com.
CONTACT:
Melissa Smith
EA Engineering, Science, and Technology, Inc., PBC
225 Schilling Circle, Suite 400
Hunt Valley, Maryland 21031
410-329-5116
masmith@eaest.com
www.eaest.com
×
Contact Us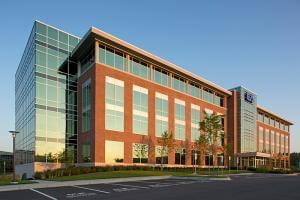 ×
Alaska
Arkansas
California
Colorado
Delaware
Georgia
Guam
Hawaii
Illinois
Maryland
Michigan
Montana
Nebraska
New Mexico
New York
Rhode Island
Texas
Virginia
Washington
EA Satellite Residential locations (Contact 1-800-777-9750)