Hunt Valley, Maryland (2 October 2023)—The Montana Department of Transportation (MDT) selected EA Engineering, Science, and Technology, Inc., PBC (EA), a leading provider of interdisciplinary environmental services, to provide natural resources evaluations and studies under a multi-year contract. The agreement's initial term extends through 31 December 2025, with the option of five additional 1-year extensions.
Task orders assigned under this contract may include a wide range of natural resources services, including biological assessments and reports; wildlife accommodation needs, feasibility analysis, and pre- and post-construction monitoring; wetland delineations and assessments; stream morphology assessments and permitting; aquatic resource findings reports; and mitigation planning and feasibility studies.
"Although this is EA's first contract with MDT, we have provided environmental remediation and natural resources services throughout the state for an array of public and private-sector clients," said Jennifer Martin Bouchard, P.G., PMP, EA's Northwest Operations Manager. "This award is reflective of that experience combined with our strong regional team of engineers and scientists, including employees in our Helena office, who are focused on natural resources assessments, planning studies, and mitigation."
EA's expertise dates to the firm's founding in 1973 in response to promulgation of the Clean Water Act. Since that time, our professionals have completed more than 10,000 natural resources and environmental assignments nationwide.
About EA Engineering, Science, and Technology, Inc., PBC
EA is a 100% employee-owned public benefit corporation that provides environmental, compliance, natural resources, and infrastructure engineering and management solutions to a wide range of public and private sector clients. Headquartered in Hunt Valley, Maryland, EA employs more than 625 professionals through a network of 27 commercial offices across the continental United States, as well as Alaska, Hawaii, and Guam. Currently in our 50th year of business, EA has earned an outstanding reputation for technical expertise, responsive service, and judicious use of client resources. For more information about EA, visit www.eaest.com.
CONTACT:
Amy Lambert
EA Engineering, Science, and Technology, Inc., PBC
225 Schilling Circle, Suite 400
Hunt Valley, Maryland 21031
410-527-2410
alambert@eaest.com
×
Contact Us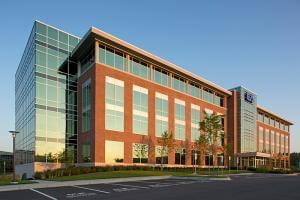 ×
Alaska
Arkansas
California
Colorado
Delaware
Georgia
Guam
Hawaii
Illinois
Maryland
Michigan
Montana
Nebraska
New Mexico
New York
Rhode Island
Texas
Virginia
Washington
EA Satellite Residential locations (Contact 1-800-777-9750)