Hunt Valley, Maryland (21 April 2022)—EA Engineering, Science, and Technology, Inc., PBC (EA), a leading provider of interdisciplinary environmental services, is pleased to announce that Mahsa Modiri Gharehveran, Ph.D., has joined the firm as a senior scientist and engineer. She will play a critical role in the firm's ongoing emerging contaminants consulting services and research, focusing specifically on per- and polyfluoroalkyl substances—forever chemicals often referred to as PFAS— as well as support investigation and cleanup efforts for public and private sector clients and engineering work for wastewater treatment plants. Her addition to the EA team continues the firm's long history and commitment to hiring highly qualified individuals and experts within technical disciplines.
"Industry understanding of the potential impacts of PFAS and other emerging contaminants continues to evolve, and EA's research, characterization, and remediation work is helping define the science," said Paul Caprio, P.G., Vice President and Director, Chemicals and Contaminants of Emerging Concern. "Mahsa will support our research and development work with the federal government."
Mahsa joins EA with nearly a decade of experience that includes research, wastewater and water treatment, environmental remediation, laboratory testing, and modeling. Prior to joining EA, she worked as a Post-Doctoral Research Assistant and Graduate Research Assistant at Purdue University. Mahsa has co-authored numerous research papers that have been published in professional peer-reviewed journals, including "Transformation and Defluorination by nNi0Fe0-Activated Carbon Nanocomposites: PFAS Structure and Matrix Effects," in the Journal of Environmental Chemical Engineering, "Prediction of the shear modulus of municipal solid waste (MSW): An application of the machine learning techniques," in the Journal of Cleaner Production in 2021, and "Release of poly- and perfluoroalkyl substances from finished biosolids in soil mesocosms" in the Journal of Water Resources this year. She has also authored several papers focused on PFAS that are currently under peer review.
"Mahsa brings a wealth of knowledge to our team in both analytical chemistry and engineering expertise," said Jamie Suski, Ph.D., EA senior scientist and leader of EA's PFAS-related research projects. "Her ability to apply this knowledge through both research and project outlets will continue to elevate the firm's strong technical and scientific initiatives."
Mahsa earned a Doctor of Environmental Engineering degree from Purdue University, a Master of Science degree in Water Engineering from the Iran University of Science and Technology, and a Bachelor of Science degree in Civil Engineering from Tabriz University. She is certified by the State of Texas as an Engineer-in-Training. Mahsa is an active scientific/peer reviewer for multiple technical journals, including the Environmental Science: Water Research & Technology, Environmental Science and Pollution Research, and the American Society of Civil Engineers Journal of Materials in Civil Engineering.
About EA Engineering, Science, and Technology, Inc., PBC
EA is a 100% employee-owned public benefit corporation that provides environmental, compliance, natural resources, and infrastructure engineering and management solutions to a wide range of public and private sector clients. Headquartered in Hunt Valley, Maryland, EA employs more than 575 professionals through a network of 26 commercial offices across the continental United States, as well as Alaska, Hawaii, and Guam. In business for more than 48 years, EA has earned an outstanding reputation for technical expertise, responsive service, and judicious use of client resources. For more information about EA, visit www.eaest.com.
CONTACT:
Amy Lambert
EA Engineering, Science, and Technology, Inc., PBC
225 Schilling Circle, Suite 400
Hunt Valley, Maryland 21031
410-527-2470
alambert@eaest.com
×
Contact Us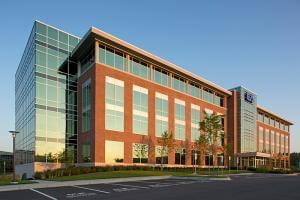 ×
Alaska
Arkansas
California
Colorado
Delaware
Georgia
Guam
Hawaii
Illinois
Maryland
Michigan
Montana
Nebraska
New Mexico
New York
Rhode Island
Texas
Virginia
Washington
EA Satellite Residential locations (Contact 1-800-777-9750)