­­Hunt Valley, Maryland (11 January 2023)—EA Engineering, Science, and Technology, Inc., PBC (EA), a leading provider of interdisciplinary environmental services, announced today the promotion of Vice President Kim Nelson, P.G., to Director, Federal Programs. In this new role, Kim will be responsible for positioning and coordination of resources for the firm's critical federal contracts. She will also oversee EA's federal program management and proposal development teams.
"Kim is known and respected throughout the federal industry," said Fritz Meyer, P.E., EA Executive Vice President and Director, Client Programs. "She has existing relationships with many of our clients and teaming partners, knowledge of our history and processes, and a dedication and tenacity for contract pursuit."
Prior to this promotion, Kim served as Army Client Program Manager, supporting marketing and project execution for EA's federal project portfolio. She is a licensed Professional Geologist in Wyoming with 40 years of technical experience in site characterization and remediation for the Department of Defense (DoD), Department of Energy, U.S. Environmental Protection Agency (EPA), and state and private sector clients, with expertise in project, program, and executive management. She has program and project management experience with all major DoD service branches, as well as EPA and several Department of Interior agencies. Prior to joining EA's program management team in 2017, Kim served as President and Chief Operating Officer for a national radiological remediation firm. She is an active member of the Society of American Military Engineers and currently serves on EA's Diversity, Equity, and Inclusion Committee and as a member of the Engineering Society of Baltimore Board of Directors. Her academic background includes a Bachelor of Arts in Geology and English Literature from Augustana College and graduate studies in geology at Indiana University.
About EA Engineering, Science, and Technology, Inc., PBC
EA is a 100% employee-owned public benefit corporation that provides environmental, compliance, natural resources, and infrastructure engineering and management solutions to a wide range of public and private sector clients. Headquartered in Hunt Valley, Maryland, EA employs more than 600 professionals through a network of 27 commercial offices across the continental United States, as well as Alaska, Hawaii, and Guam. In business for more than 49 years, EA has earned an outstanding reputation for technical expertise, responsive service, and judicious use of client resources. For more information about EA, visit www.eaest.com.
CONTACT:
Amy Lambert
EA Engineering, Science, and Technology, Inc., PBC
225 Schilling Circle, Suite 400
Hunt Valley, Maryland 21031
410-527-2410
alambert@eaest.com
×
Contact Us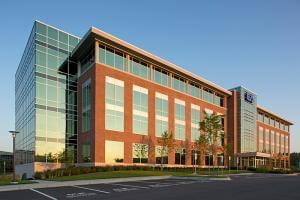 ×
Alaska
Arkansas
California
Colorado
Delaware
Georgia
Guam
Hawaii
Illinois
Maryland
Michigan
Montana
Nebraska
New Mexico
New York
Rhode Island
Texas
Virginia
Washington
EA Satellite Residential locations (Contact 1-800-777-9750)