Hunt Valley, Maryland (23 March 2018)—EA Engineering, Science, and Technology, Inc., PBC (EA), a leading provider of interdisciplinary environmental services, announced today that Jason McNew, P.E., CHMM, has been elected to serve a 2-year term as Treasurer of the Board of Trustees of the Sustainable Remediation Forum (SURF). In this position, Jason is responsible for managing and reporting of the organization's finances.
Jason, a senior engineer responsible for managing and reviewing complex subsurface characterization and remediation efforts, is an expert on the use of green and sustainable remediation (GSR) practices. He has more than 19 years of experience in the planning, execution, and management of remedial investigations, designs, and actions, as well as remedial process optimization and long-term monitoring. In addition, Jason is a key member of EA Sustainers, and serves as co-chair of the company's Sustainability Working Tools Group. Both groups are responsible for promoting sustainability and GSR practices within the company, including the identification and implementation of best management practices during execution of project work and the integration of sustainable business practices into EA's daily operations. Jason joined SURF in 2013, and has demonstrated his commitment to GSR practices through his active involvement. In addition, EA is a corporate sponsor of the organization.
"With Jason's deep professional background and passionate commitment to GSR practices, we couldn't be more pleased that he has joined SURF's Board of Trustees," stated Gerlinde Wolf, SURF President. "I look forward to working together to continue to advance the mission of SURF and the science and application of sustainable remediation."
"An expert on GSR practices, Jason is highly knowledgeable on today's metrics, tools, and resources, and works with teams throughout the country to incorporate GSR into their projects," added Gordy Porter, Senior Vice President and Manager of EA's Hunt Valley-based Site Characterization and Remediation operating unit. "As a company, EA advocates supporting our industry through leadership in leading professional organizations such as SURF, and we're confident Jason's involvement will be beneficial to its members as well as personally rewarding."
Jason is a licensed Professional Engineer in eight states and a Certified Hazardous Materials Manager (CHMM) by the Institute of Hazardous Materials Management. He earned a Bachelor of Science degree in Geo-Environmental Engineering from Pennsylvania State University. In addition, Jason holds numerous state registrations to perform and manage asbestos and lead-based paint surveys, as well as erosion and sediment control and stormwater management.
About EA Engineering, Science, and Technology, Inc., PBC
EA is a 100% ESOP-owned public benefit corporation that provides environmental, compliance, natural resources, and infrastructure engineering and management solutions to a wide range of public and private sector clients. Headquartered in Hunt Valley, Maryland, EA employs more than 450 professionals through a network of 25 commercial offices across the continental United States, as well as Alaska, Hawaii, and Guam. In business for more than 44 years, EA has earned an outstanding reputation for technical expertise, responsive service, and judicious use of client resources. For more information about EA, visit www.eaest.com.
About The Sustainable Remediation Forum, Inc.
The Sustainable Remediation Forum (SURF) promotes the use of sustainable practices during the investigation, construction, remediation, redevelopment, and monitoring of environmental cleanup sites, with the objective of balancing economic viability, conservation of natural resources and biodiversity, and the enhancement of the quality of life in surrounding communities. SURF is a registered 501(c)(3). For more information, visit www.sustainableremediation.org.
CONTACT:
Melissa Smith
EA Engineering, Science, and Technology, Inc., PBC
225 Schilling Circle, Suite 400
Hunt Valley, Maryland 21031
410-329-5116
masmith@eaest.com
www.eaest.com
×
Contact Us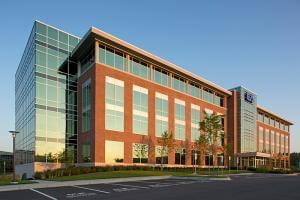 ×
Alaska
Arkansas
California
Colorado
Delaware
Georgia
Guam
Hawaii
Illinois
Maryland
Michigan
Montana
Nebraska
New Mexico
New York
Rhode Island
Texas
Virginia
Washington
EA Satellite Residential locations (Contact 1-800-777-9750)