COVID-19 disrupted the national economy, sickened millions, and killed hundreds of thousands.  States, cities, and facilities struggle to manage COVID-19 risk through community engagement, rules/regulations, and trending individual clinical testing.  EA offers an indirect method to detect COVID-19 in a community—from large cities to military installations to schools or individual long-term care facilities.
Monitoring SARS-CoV-2, the virus that causes COVID‑19, in wastewater provides early warning; data independent from clinical tests; detection of non-symptomatic cases; COVID-19 trend analysis (increasing/decreasing incidents of infection); and, most significantly, a non-invasive community-wide "COVID test" to assist disease mitigation.
EA provides the following services to enable SARS-CoV-2 wastewater sampling and analysis:
Health and Safety Plans for sampling
Sampling Plans, including location of proper sampling points
"How To Sample" training to client personnel
Confined space entry
Sampling for intermittent, low-flow facilities (e.g., long-term care, schools, etc.)
Laboratory services procurement
Sampling equipment (composite samplers or grab sampling)
Management of large sampling efforts for multiple locations (sequential or concurrent)
Laboratory report conversion to EQuISTM environmental data management files
Data interpretation and management
Data quality assurance/quality control
Data dashboards, including trending
Development of response plans in the event of positive tests.
EA maintains a network of partner quantitative reverse transcription polymerase chain reaction (RT-qPCR) analytical laboratories—the type of analytical laboratories that can test for SARS-CoV-2 detection.  Our strong relations with these laboratories ensure timely service from quality laboratories.
Case Study—EA developed a COVID-19 sampling plan, trained wastewater operators, procured laboratory services, interpreted laboratory reports, and managed data for a 370-student boarding school in New England for SARS-CoV-2 detection.  Our team assisted the school when the virus was detected in the wastewater by expediting laboratory work and providing technical interpretation of the RT-qPCR results.
We also provides sampling services for a large sewer authority on the East Coast for SARS-CoV-2 detection.
EA deploys its engineers, scientists, and field technicians across the United States and Guam.  These experienced individuals provide rapid response for COVID-19 wastewater sampling services.
For further details or questions, please contact Kelly Whalen.
×
Contact Us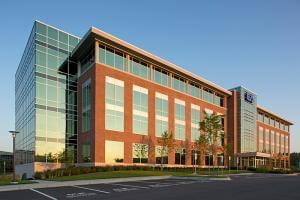 ×
Alaska
Arkansas
California
Colorado
Delaware
Georgia
Guam
Hawaii
Illinois
Maryland
Michigan
Montana
Nebraska
New Mexico
New York
Rhode Island
Texas
Virginia
Washington
EA Satellite Residential locations (Contact 1-800-777-9750)