Fuel storage tank systems are commonly used to store fuel for emergency generators, backup feed for boilers, and for vehicle and aircraft fueling. Infrastructure maintenance, capital planning, and environmental compliance go hand in hand in our fast-paced world. These fuel systems, like other mechanical infrastructure, have estimated service lives based on initial design/installation, operations and maintenance programs, usage, and site conditions. For example, if well maintained, underground storage tank (UST) system service lives are often set at 30 years, which is generally the benchmark used for insurance companies to determine risk. Conversely, aboveground storage tank (AST) systems could last longer if well maintained.
Fuel Storage Tank Compliance
Compliance is an ongoing challenge to owners and operators of fuel storage tank systems. What was compliant at the time of installation may not be compliant later. Approaches to storage tank compliance should focus on preparing for the future while also maintaining existing assets and fueling system components. The latter must include establishing an operational and maintenance program that aligns with industry standards and regulatory compliance components. Routine visual inspections and tank, line, and sump testing are critical components.
Developing and integrating compliance tools into routine visual inspections allow inspectors to use the latest mobile and asset management technology to create efficiencies in the field and facilitate compliance reporting to assist owners and operators with maintaining their overall environmental compliance. Our technicians are familiar with numerous off-the-shelf solutions frequently utilized by private and municipal owners. EA has developed custom data collection applications using geospatial and other open-source software, and offered a robust subscription-based compliance portal for larger and more complex programs. These programs allow field crews and program managers to capitalize on a single source of data entry for analysis and report preparation.
EA recently expanded our capabilities to include storage tank testing and tank monitoring certifications to complement the firm's existing fuel system design and compliance work. The addition of in-house certified focused on fuel storage tank testing allows the firm to better serve our clients throughout a facility's entire life cycle—planning, design, installation, operations and maintenance, and decommissioning. Many issues can be identified during routine compliance testing, which will ultimately support the owners by minimizing the potential of costly enforcement regulatory actions. While most testing firms only deliver a failing test result before turning the concern back to the owner, the EA team partners with clients to provide consulting services on potential next steps including executing corrective actions to achieve a passing result. Recommendations could range from a simple fitting or flex line replacement to a new system. Through our combined years of experience, we provide unique perspectives and different alternatives to match an array of operational needs and budget limitations. This in-depth knowledge and awareness of owner/operator financial and time constraints lead to sound solutions rooted in experience and understanding of future regulatory and industry changes.
Installation/Replacement
When a decision is made to either install or replace a storage tank system, owners and/or operators should consider the following, at a minimum:
Current and future land use at the property
Site constraints including space for aboveground storage tanks (ASTs) versus USTs, traffic flow, and potential subsurface and overhead utilities
Sizing of storage tank systems to meet current and/or projected demand and ensure sufficient throughput to prevent degradation of fuel
Compliance regulations pertaining to type and size of fuel system
Code requirements for construction
Cost to construct and maintain.
To increase cost efficiency and expedite schedules, we have established design/build partnerships with local tank contractors and county agencies. The work to date includes two completed design/builds and three in progress. Development of a shovel-ready design set for permitting with local Authorities Having Jurisdiction improves permitting outcomes and often accelerates processing times.
EA recently completed design plans to replace a UST with an AST system at a county-owned compost facility. Two existing 28-year-old tanks (2,500- and 6,000-gallon diesel) were used to fuel motor vehicles on-site. Through proactive management decisions and foresight, the county elected to get ahead of the 30‑year service life timeframe and replace the two underground tanks with one AST system. Compliance played a significant role in the decision to move the fuel aboveground—with all components easily accessible for inspection by county personnel. To support the effort, our team developed a permit-ready set of plans that included civil, mechanical, structural, and electrical design details for submittal to the county permitting agency. By utilizing EA as a subcontracted design firm, the client was able to track permitting so that the AST system could be manufactured and delivered to the site around the time the permit was anticipated to be approved. The design team remained available as questions arose during construction.
---
EA's fuel storage tank program is a full-service program that includes the following:
Design/permitting/bid/construction phase services for owners

Design/build partnerships with local storage tank contractors

Routine compliance inspections including:

State-certified UST inspections

SP001 AST inspections

Monthly and annual periodic inspections for UST and AST systems

Regulatory compliance testing of UST and AST systems

Automatic tank gauge certifications and troubleshooting

Pollution prevention best management practice leak detection testing

Minor repairs and corrective actions/service to existing systems

UST Operator Training to comply with 40 CFR 280/state regulations along with full development of Program of Instruction materials

Fuel system evaluations and optimization of compliance testing requirements

Regulatory review and policy development/support

Compliance plan development including Spill Prevention Control and Countermeasure Plans and state-specific Oil Operations Permits
---
For more information, contact:
Nelson Brooks, P.E., P.G.
Senior Project Manager
×
Contact Us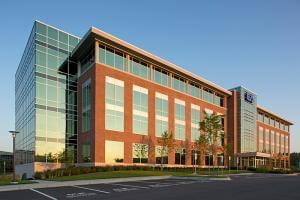 ×
Alaska
Arkansas
California
Colorado
Delaware
Georgia
Guam
Hawaii
Illinois
Maryland
Michigan
Montana
Nebraska
New Mexico
New York
Rhode Island
Texas
Virginia
Washington
EA Satellite Residential locations (Contact 1-800-777-9750)