For over 10 years, EA has been at the forefront of assisting the Department of Defense and industry with emerging contaminants (EC) challenges, including per- and polyfluoroalkyl substances (PFAS).  We can readily accommodate a changing technical and regulatory landscape based on our leading-edge contributions to the advancement of PFAS science.
Our PFAS experience encompasses the full spectrum of environmental services from upfront planning of site inspections, site characterization, drinking water mitigation, to leading-edge research and development.  EA is an active participant in PFAS working groups such as Interstate Technology and Regulatory Council (ITRC), and technology development programs such as Strategic Environmental Research and Development Program (SERDP) and Environmental Security Technology Certification Program (ESTCP).  EA has also aligned with academic partners and leading research and development programs to advance the understanding of EC science, and has recently focused on issues related to PFAS.
EA's state-of-the-art, 8,000-square foot ecotoxicology laboratory has conducted more than 32,000 toxicity tests for industry to define EC physical and chemical properties and identify appropriate analytical procedures and detection limits for these constituents.  EA has leveraged its collective PFAS experience to assemble an in-house Subject Matter Expert workgroup of specialists in toxicology, remediation, chemistry, engineering design, forensics, and regulatory policy to assist our clients in the challenges of collecting and analyzing environmental media samples, drinking water mitigation, PFAS-free replacement chemical management, and remediating PFAS.
×
Contact Us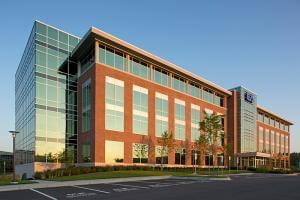 ×
Alaska
Arkansas
California
Colorado
Delaware
Georgia
Guam
Hawaii
Illinois
Maryland
Michigan
Montana
Nebraska
New Mexico
New York
Rhode Island
Texas
Virginia
Washington
EA Satellite Residential locations (Contact 1-800-777-9750)