Hunt Valley, Maryland (17 July 2018)—EA Engineering, Science, and Technology, Inc., PBC (EA), a leading provider of interdisciplinary environmental services, is pleased to announce that Ian MacFarlane, President and CEO, is serving a 1-year term as Chair of the Water For People Leadership Council. In this role, he is leading a call for action to the water/wastewater industry requesting that companies include Water For People in their philanthropic activities, especially employee giving programs.
"Today's employees are looking to enrich their workplace experience and come together in a profound way. With its focus on solving the world water and sanitation crisis, Water For People is a perfect avenue for companies in our industry to boost employee engagement by empowering their people to support a cause that clearly matters to them," explained Ian. "Here at EA, our support of Water For People has energized our employees and enhanced our corporate culture. Clearly, Water For People's mission resonates with our employees, clients, and strategic partners."
Eleanor Allen, Water For People Executive Director, added, "Water For People was established by the water/wastewater industry, which continues to support our mission of providing safe water and sanitation services in nine countries in Latin America, Africa, and Asia. Under Ian's leadership, our current corporate partners have been successful in broadening our base of support, and we are excited to welcome Hazen and Sawyer, Greeley and Hanson, and Brenntag—all world-class companies—as new members of our Leadership Council. By integrating Water For People into their charitable initiatives and employee giving programs, these companies are sending a positive message to their employees and other stakeholders about their social and community commitment to address the world water crisis."
Water For People's Leadership Council is currently comprised of 12 leading engineering, construction, and technology firms. The purpose of the Council is to build on the historical relationship between Water For People and the water/wastewater industry to accelerate water and sanitation solutions in nine developing countries. Each member has pledged at least $25,000 to Water For People annually for 3 years. In most cases, this pledge includes incorporating Water For People into their employee giving programs.
About Water For People
Born out of the American Water Works Association, the largest nonprofit, scientific, and educational association dedicated to managing and treating water, Water For People was established in 1991. An international development organization, Water For People continues its efforts to provide sustainable access to water and sanitation in nine developing countries. By working with national and local governments, communities, businesses, and non-profit partners, Water For People's focus is on building local capacity to ensure lasting, locally sustainable results. For more information about Water For People, visit www.waterforpeople.org.
About EA Engineering, Science, and Technology, Inc., PBC
EA is a 100% employee-owned public benefit corporation that provides environmental, compliance, natural resources, and infrastructure engineering and management solutions to a wide range of public and private sector clients. Headquartered in Hunt Valley, Maryland, EA employs more than 500 professionals through a network of 24 commercial offices across the continental United States, as well as Alaska, Hawaii, and Guam. In business for more than 44 years, EA has earned an outstanding reputation for technical expertise, responsive service, and judicious use of client resources. For more information about EA, visit www.eaest.com.
CONTACT:
Melissa Smith
EA Engineering, Science, and Technology, Inc., PBC
225 Schilling Circle, Suite 400
Hunt Valley, Maryland 21031
410-329-5116
masmith@eaest.com
www.eaest.com
×
Contact Us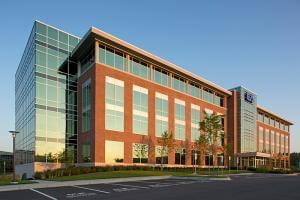 ×
Alaska
Arkansas
California
Colorado
Delaware
Georgia
Guam
Hawaii
Illinois
Maryland
Michigan
Montana
Nebraska
New Mexico
New York
Rhode Island
Texas
Virginia
Washington
EA Satellite Residential locations (Contact 1-800-777-9750)