Hunt Valley, Maryland (31 August 2022)—EA Engineering, Science, and Technology, Inc., PBC (EA), a leading provider of interdisciplinary environmental services, is proud to announce that the Western Dredging Association (WEDA) has bestowed a best paper award to "Managing Debris for Environmental Dredging Projects." The paper was authored by five industry experts, including three EA employees:
James Beaver, P.E., EA Senior Engineer
Matthew Bowman, P.E., CCM, CMQ/OE, EA Vice President and Chief, Construction Management
Michael Ciarlo, EA Senior Scientist and Project Manager
Michael Palermo, Ph.D., Independent Consulting Engineer
Donald Hayes, Ph.D., P.E., BCEE, Former Professor and U.S. Army Engineer Research and Development Center Engineer
Mr. Beaver presented the paper at WEDA's Dredging Summit and Expo 22 held in Houston, Texas. At the conference banquet, he represented the five authors in accepting the "Why is Dredging Good" Award, which was sponsored by DSC Dredge. Mr. Beaver led the development of the conference paper and presentation, starting with initial brainstorming and assembling the team that includes two nationally recognized experts in environmental dredging and capping. "The paper is about a topic that can easily become a significant challenge for environmental dredging projects during construction but has not been addressed in great detail in literature or in available guidance documents," he explained. "Over the course of my career in contaminated sediment remediation, I've found that debris issues encountered during construction can require considerable efforts to manage, and that consequences such as sediment resuspension and residuals caused by debris complexities warrant specific attention for maintaining environmental protection during construction and achieving remedy effectiveness goals."
As described in the paper, debris is an aspect of environmental dredging that would benefit from providing a more common approach to classification and evaluation. Currently available technical guidelines and resources do not provide definitive guidance for managing debris and minimizing its impact on removal, resuspension, release, residuals, and risk. Authors synthesized available resources on debris considerations to offer a common basis for identifying and evaluating debris issues for environmental dredging projects. The paper also calls attention to the need for innovation and technologies that can improve mapping of debris buried in sediment, which can be utilized during both the project planning phase and the construction phase.
"It was our hope that this paper may serve as a steppingstone for others to add to the body of knowledge on this challenging issue for environmental dredging," said Matthew Bowman. "This award truly exemplifies EA's commitment to technical excellence and practicing the ideals our Public Benefit Corporation (PBC) framework." One of the three pillars of EA's PBC framework focuses on professional involvement through training and outreach to promote and advance the environmental industry.
Upon receiving the award, the authors agreed to donate the $1,000 prize money to Water For People, a global organization dedicated to facilitating long-term access to clean water and sanitation services. Since 2016, EA has partnered with the non-profit as part of a charitable and workplace giving initiative—another pillar that supports the firm's Corporate Social Responsibility and PBC program.
About EA Engineering, Science, and Technology, Inc., PBC
EA is a 100% employee-owned public benefit corporation that provides environmental, compliance, natural resources, and infrastructure engineering and management solutions to a wide range of public and private sector clients. Headquartered in Hunt Valley, Maryland, EA employs more than 600 professionals through a network of 27 commercial offices across the continental United States, as well as Alaska, Hawaii, and Guam. In business for more than 49 years, EA has earned an outstanding reputation for technical expertise, responsive service, and judicious use of client resources. For more information about EA, visit www.eaest.com.
CONTACT:
Amy Lambert
EA Engineering, Science, and Technology, Inc., PBC
225 Schilling Circle, Suite 400
Hunt Valley, Maryland 21031
410-527-2410
alambert@eaest.com
×
Contact Us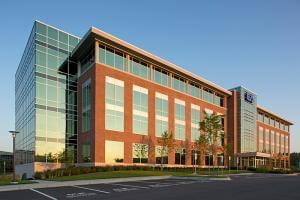 ×
Alaska
Arkansas
California
Colorado
Delaware
Georgia
Guam
Hawaii
Illinois
Maryland
Michigan
Montana
Nebraska
New Mexico
New York
Rhode Island
Texas
Virginia
Washington
EA Satellite Residential locations (Contact 1-800-777-9750)