Hunt Valley, Maryland (11 December 2018)—EA Engineering, Science, and Technology, Inc., PBC (EA), a leading provider of interdisciplinary environmental serv
ices, announced today that Laura Oakes, P.E., BCEE, has been elected to serve a 1-year term as Vice President of the Board of Directors of the Chesapeake Water Environment Association (CWEA).  In this position, Laura will work collaboratively to formulate and implement strategies to ensure that CWEA continues to meet its overall goals and operates in a fiscally-responsible manner. In addition, Laura will continue to serve as Vice Chair of the Joint CWEA and Chesapeake Section of the American Water Works Association Spring Meeting.
With 14 years of experience, Laura supports clients as project manager and engineer on a wide range of water and wastewater projects, which include the design and evaluation of water/wastewater conveyance, pumping stations, treatment systems, and onsite sewage disposal systems.  Laura is a licensed Professional Engineer (P.E.) in Maryland and a Board Certified Environmental Engineer (BCEE) by the American Academy of Environmental Engineers.  She earned a Bachelor of Science degree in Civil Engineering, with a minor in Environmental Science, and a Master of Science degree in Civil Engineering, with an Environmental Specialty, from Clarkson University.  Actively involved in CWEA since 2005, Laura is also member of American Academy of Environmental Engineers and the Solid Waste Association of North America.  "CWEA members will continue to benefit from Laura's leadership," stated Ellen Frketic, CWEA President. "With her strong communication skills, engineering acumen, and industry knowledge, Laura has proven herself to be a valuable member of CWEA's Board."
"Serving as CWEA Vice President is a natural fit for Laura as her career has focused on improving water quality through engineering water and wastewater treatment systems and facilities," added Sarah Ridgway, P.E., Senior Vice President and Manager of EA's Hunt Valley-based Facility Compliance and Engineering operating unit.  "By accepting this leadership role, Laura is proactively helping CWEA improve and enhance water quality within the Chesapeake Bay region, as well as promoting and advancing the environmental industry."
About EA Engineering, Science, and Technology, Inc., PBC
EA is a 100% employee-owned public benefit corporation that provides environmental, compliance, natural resources, and infrastructure engineering and management solutions to a wide range of public and private sector clients.  Headquartered in Hunt Valley, Maryland, EA employs more than 500 professionals through a network of 26 commercial offices across the continental United States, as well as Alaska, Hawaii, and Guam.  In business for more than 45 years, EA has earned an outstanding reputation for technical expertise, responsive service, and judicious use of client resources.  For more information about EA, visit www.eaest.com.
About Chesapeake Water Environment Association
The Chesapeake Water Environment Association (CWEA) is dedicated to improving water quality and protecting the water environment in Delaware, Maryland, and the District of Columbia.  The Association strives to do this through public education, the exchange of technical and scientific information among water quality professionals, the training of wastewater and water treatment plant operators, and by offering technical expertise and advice to the law-making and regulatory processes.  For more information about CWEA, visit www.chesapeakewea.org.
CONTACT:
Melissa Smith
EA Engineering, Science, and Technology, Inc., PBC
225 Schilling Circle, Suite 400
Hunt Valley, Maryland 21031
410-329-5116
masmith@eaest.com
www.eaest.com
×
Contact Us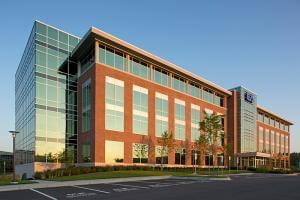 ×
Alaska
Arkansas
California
Colorado
Delaware
Georgia
Guam
Hawaii
Illinois
Maryland
Michigan
Montana
Nebraska
New Mexico
New York
Rhode Island
Texas
Virginia
Washington
EA Satellite Residential locations (Contact 1-800-777-9750)