Hunt Valley, Maryland (12 June 2018)—EA Engineering, Science, and Technology, Inc., PBC (EA), a leading provider of interdisciplinary environmental services, announced today that this spring, its employees contributed to environmental cleanups across the United States as they continue to generously contribute hours of hard work to support environmental enhancement efforts in the communities where they live and work.
In Lewisville, Texas, EA employees participated in the 32nd annual city-wide cleanup sponsored by Keep Lewisville Beautiful. Working alongside other volunteers, the EA crew picked up litter and contributed to making Lewisville cleaner, greener, and more beautiful.
EA's Brighton, Michigan employees, joined by friends and family, volunteered for the Detroit River Cleanup, a large-scale cleanup along the shores of the Lower Detroit River, organized by Friends of the Detroit River. In addition to participating, EA sponsored this event, which involves accessing the river's many islands using small boats.
EA's Lincoln, Nebraska office personnel completed its spring cleanup of 0.5 miles of Salt Creek under the City of Lincoln's Adopt a Stream program. Under the program, EA's Lincoln personnel will hold at least two stream cleanup events every year.
On Earth Day, EA's Syracuse, New York office took part in a cleanup along the historic Erie Canal organized as part of the Onondaga County Resource Recovery Agency's annual Earth Day Litter Cleanup. The EA group cleared just under a dozen garbage bags' worth of trash from the trail.
EA's Maryland offices also participated in multiple volunteer events in March and April. On Saint Patrick's Day, personnel from EA's Abingdon office took part in Delaware Department of Natural Resources and Environmental Control's 29th Annual Beach Grass Planting at Delaware Seashore State Park. The group planted over 400 Cape American beach grass plantings along the ocean beaches to help with stabilization of the Delaware Shoreline and sand dunes. In April, more than 30 volunteers from EA's Hunt Valley office joined National Aquarium and Baltimore County staff during a wetland planting at Inverness Park in Dundalk, Maryland. The group, along with other volunteers, planted 14,000 plugs of wetland grasses across 2,700 feet of shoreline during the living shoreline planting. Finally, Hunt Valley personnel conducted a flora and fauna survey for Irvine Nature Center to develop a species list for a parcel of land recently acquired by the Center.
"Annually, every EA employee receives 8 hours of paid volunteer time, which they are encouraged to use on mission-aligned volunteerism activities in their local communities," stated Brian Lesinski, Senior Vice President and Director of Corporate Social Responsibility. "Volunteerism contributes to the health and vitality of the environment, and strengthens the communities we're connected to. Seeing co-workers apply their talents and energies on environmental cleanups is as inspiring as it is rewarding."
About EA Engineering, Science, and Technology, Inc., PBC
EA is a 100% ESOP-owned public benefit corporation that provides environmental, compliance, natural resources, and infrastructure engineering and management solutions to a wide range of public and private sector clients. Headquartered in Hunt Valley, Maryland, EA employs more than 450 professionals through a network of 24 commercial offices across the continental United States, as well as Alaska, Hawaii, and Guam. In business for more than 44 years, EA has earned an outstanding reputation for technical expertise, responsive service, and judicious use of client resources. For more information about EA, visit www.eaest.com.
CONTACT:
Kathleen Voigt
EA Engineering, Science, and Technology, Inc., PBC
225 Schilling Circle, Suite 400
Hunt Valley, Maryland 21031
410-527-2471
kvoigt@eaest.com
www.eaest.com
×
Contact Us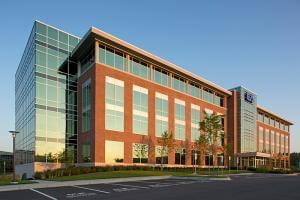 ×
Alaska
Arkansas
California
Colorado
Delaware
Georgia
Guam
Hawaii
Illinois
Maryland
Michigan
Montana
Nebraska
New Mexico
New York
Rhode Island
Texas
Virginia
Washington
EA Satellite Residential locations (Contact 1-800-777-9750)