Hunt Valley, Maryland (18 June 2019)—EA Engineering, Science, and Technology, Inc., PBC (EA), a leading provider of interdisciplinary environmental services, announced today that its
ecotoxicology laboratory located in Hunt Valley, Maryland, was recently approved to provide acute and chronic toxicity testing by the New Jersey Department of Environmental Protection's Environmental Laboratory Certification Program.
EA's ecotoxicology laboratory is fully staffed and equipped to conduct compliance-based and innovative acute and chronic toxicity testing with a variety of freshwater and saltwater vertebrate and invertebrate test species in full compliance with U.S. Environmental Protection Agency and state regulatory guidelines.  Our extensive experience includes industrial and municipal wastewaters, sediments, soils, new chemical products, and solid waste leachates.  In addition to individual state certifications, EA's laboratory is National Environmental Laboratory Accreditation Program (NELAP) accredited.
"We are very excited to receive certification in the State of New Jersey and recognize the opportunity this affords to expand our service offerings to our valued customers, as well as support additional businesses throughout the State," said, Michael (Mike) Chanov, EA's Ecotoxicology Laboratory Director.  "Obtaining this certification demonstrates our continued commitment to delivering the highest level of technical excellence and industry compliance by providing accurate and dependable analytical data."
About EA Engineering, Science, and Technology, Inc., PBC
EA is a 100% employee-owned public benefit corporation that provides environmental, compliance, natural resources, and infrastructure engineering and management solutions to a wide range of public and private sector clients.  Headquartered in Hunt Valley, Maryland, EA employs more than 500 professionals through a network of 26 commercial offices across the continental United States, as well as Alaska, Hawaii, and Guam.  In business for more than 45 years, EA has earned an outstanding reputation for technical expertise, responsive service, and judicious use of client resources.  For more information about EA, visit www.eaest.com.
CONTACT:
Melissa Smith
EA Engineering, Science, and Technology, Inc., PBC
225 Schilling Circle, Suite 400
Hunt Valley, Maryland 21031
410-329-5116
masmith@eaest.com
www.eaest.com
×
Contact Us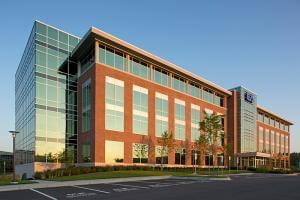 ×
Alaska
Arkansas
California
Colorado
Delaware
Georgia
Guam
Hawaii
Illinois
Maryland
Michigan
Montana
Nebraska
New Mexico
New York
Rhode Island
Texas
Virginia
Washington
EA Satellite Residential locations (Contact 1-800-777-9750)