Hunt Valley, Maryland (17 March 2020)—EA Engineering, Science, and Technology, Inc., PBC (EA), a leading provider of interdisciplinary environmental services, is proud to announce that Ronald (Ron) Mack, P.E., and Patrick (Pat) Appel, PMP, have been appointed as Profit Center Managers (PCMs) of the company's Providence, Rhode Island and Dallas, Texas offices, respectively.  In their expanded role, these professionals are accountable for the operational performance of these commercial office locations.  As PCMs, they are responsible for financial, client, and personnel management; technical product quality; client satisfaction; and business development.
A registered Professional Engineer in Rhode Island as well as Ohio and New York, Ron has over 15 years of environmental engineering and management experience.  Throughout his career, Ron has focused on site characterization and remediation programs, stormwater design and permitting, and air quality compliance for public and private sector clients.  He has worked extensively on environmental investigations and engineering design projects at federal and commercial client sites, including urban renewal projects and Brownfields redevelopment.  Ron earned his Bachelor of Science degree in Engineering from Roger Williams University.
Pat has over 20 years of diversified experience in the environmental field.  He manages and provides senior technical review for projects involving petroleum and hazardous waste from initial compliance-related activities through investigation and remediation of contaminant releases.  He serves as Program Manager and client lead for EA's environmental response contract with Dallas Area Rapid Transit.  Pat has a B.A. degree in Science Exercise from Fort Lewis College and an M.S. degree in Environmental Science from the University of North Texas, in Denton.  Pat is a certified Project Management Professional (PMP) through the Project Management Institute.
"We have the highest degree of confidence that, through their leadership, Ron and Pat will further expand EA's record of success," stated Ian MacFarlane, President and Chief Executive Officer.  "Ron and Pat are well-positioned to drive EA's overall business strategy in their respective markets, and to deliver on our commitment to high-quality service."  Added Michael Battle, Executive Vice President and Chief Operating Officer, "They are highly experienced, knowledgeable, and serve as great ambassadors for EA's core values.  Both were well mentored and are great additions to EA's management team."
About EA Engineering, Science, and Technology, Inc., PBC
EA is a 100% employee-owned public benefit corporation that provides environmental, compliance, natural resources, and infrastructure engineering and management solutions to a wide range of public and private sector clients.  Headquartered in Hunt Valley, Maryland, EA employs more than 500 professionals through a network of 25 commercial offices across the continental United States, as well as Alaska, Hawaii, and Guam.  In business for more than 46 years, EA has earned an outstanding reputation for technical expertise, responsive service, and judicious use of client resources.  For more information about EA, visit www.eaest.com.
CONTACT: Melissa Smith
EA Engineering, Science, and Technology, Inc., PBC
225 Schilling Circle, Suite 400
Hunt Valley, Maryland 21031
410-329-5116
masmith@eaest.com
www.eaest.com
×
Contact Us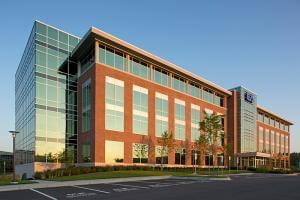 ×
Alaska
Arkansas
California
Colorado
Delaware
Georgia
Guam
Hawaii
Illinois
Maryland
Michigan
Montana
Nebraska
New Mexico
New York
Rhode Island
Texas
Virginia
Washington
EA Satellite Residential locations (Contact 1-800-777-9750)