Hunt Valley, Maryland (12 August 2019)—EA Engineering, Science, and Technology, Inc., PBC (EA), a leading provider of interdisciplinary environmental services, is pleased to announce
that
its corporate-sponsored ultra-cycling team has successfully finished the Race Across America (RAAM), raising $90,000 for Water For People to address today's global water and sanitation challenges.
The EA-sponsored team completed the race in 7 days, 20 hours, and 44 minutes—10 hours ahead of their 2017 pace.  The 4 riders (Jeff Boltz, Lou Barinka, and Walter Migdal of EA and Eleanor Allen, Water For People CEO) were supported by a crew of 12 current and retired EA employees for their 3,000-mile journey across the United States.  As a result of this great support and their highly competitive time, the EA-sponsored team earned the Jim Pitre Corporate Cup, which is awarded to the fastest team with 75% of the team being associated with a single company.
"The positive impact that this race has had on Water For People and our mission is immeasurable," exclaimed Eleanor Allen, Water For People CEO.  "In addition to the money that will directly go toward providing potable water and sanitary services in nine developing countries, by sponsoring this race, EA has vastly increased Water For People's visibility and our ability to raise funds and help more communities in the future."
"One of the key reasons that EA is a company with a dynamic corporate culture is the power and spirit of our dedicated employees, which is fully demonstrated by this outstanding achievement," said Ian MacFarlane, EA's President and CEO.  "We are so proud that our team of ultra-cyclists and support crew committed to making this experience more meaningful by competing for the benefit of Water For People.  We are honored to advance Water For People's mission, for what started as a small idea, has expanded to be a major fund raiser and we hope that it will continue to grow and add to Water For People's legacy."
About EA Engineering, Science, and Technology, Inc., PBC
EA is a 100% employee-owned public benefit corporation that provides environmental, compliance, natural resources, and infrastructure engineering and management solutions to a wide range of public and private sector clients.  Headquartered in Hunt Valley, Maryland, EA employs more than 500 professionals through a network of 26 commercial offices across the continental United States, as well as Alaska, Hawaii, and Guam.  In business for more than 45 years, EA has earned an outstanding reputation for technical expertise, responsive service, and judicious use of client resources.  For more information about EA, visit www.eaest.com.
About Water For People
Born out of the American Water Works Association, the largest nonprofit, scientific, and educational association dedicated to managing and treating water, Water For People was established in 1991.  An international development organization, Water For People continues its efforts to provide sustainable access to potable water and sanitation in nine developing countries.  By working with national and local governments, communities, businesses, and non-profit partners, its focus is on building local capacity to ensure lasting, locally sustainable results.  For more information about Water For People, visit www.waterforpeople.org.
About Race Across America
For 36 years, Race Across America (RAAM) has been challenging ultra-cyclists from around the globe to push their physical and mental limits to the farthest reaches. Starting in Oceanside, under one of the longest piers in California, RAAM spans 3,000 miles, climbs 175,000 feet, crosses 12 states, and finishes in Annapolis, Maryland.  Open to amateur and professional racers, in solo, 2-, 4- and 8-person relay teams, RAAM is one of the most challenging races in the world, as well as a huge platform for racers to raise awareness and money for charities of their choice.  Racers have raised over $2 million per year over the past 5 years.  For more information about RAAM, visit http://www.raceacrossamerica.com/.
CONTACT:
Melissa Smith
EA Engineering, Science, and Technology, Inc., PBC
225 Schilling Circle, Suite 400
Hunt Valley, Maryland 21031
410-329-5116
masmith@eaest.com
www.eaest.com
×
Contact Us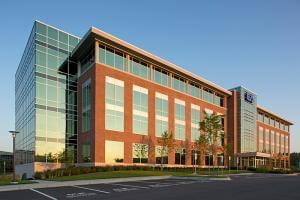 ×
Alaska
Arkansas
California
Colorado
Delaware
Georgia
Guam
Hawaii
Illinois
Maryland
Michigan
Montana
Nebraska
New Mexico
New York
Rhode Island
Texas
Virginia
Washington
EA Satellite Residential locations (Contact 1-800-777-9750)