Hunt Valley, Maryland (1 May 2023)—EA Engineering, Science, and Technology, Inc., PBC (EA), a leading provider of interdisciplinary environmental services, has been awarded an Indefinite Delivery/Indefinite Quantity (IDIQ) remediation services contract with the U.S. Army Corps of Engineers (USACE)–New England District. This single award task order contract covers a 5-year term and is valued at up to $25 million. The first task order, with an awarded value of more than $8 million, is to provide design and execution of in situ thermal remediation (ISTR) at the Former Nike Battery PR-58 and Disaster Training Village Area Formerly Used Defense Site in North Kingstown, Rhode Island.
"EA has provided continuous support to USACE and its clients for more than 40 years, working on 600-plus task orders and executing more than $900 million in environmental services," said Gordy Porter, Senior Vice President and Business Unit Director. "Our team, including partner TerraTherm, Inc., brings to the New England District extensive professional expertise in ISTR combined with incorporation of strong risk mitigation measures and environmentally sustainable methodologies."
The 44-acre site was historically used by the U.S. Department of Defense over a period of 32 years. Task orders initiated under this IDIQ contract will involve environmental remediation services to address a source area of contamination resulting from past Department of Defense activities, including pre-remediation field investigation; bench testing; as well as ISTR design, construction, and operation.
"TerraTherm is excited to support EA on the Nike PR-58 ISTR project in North Kingstown," said Jim Galligan, TerraTherm Senior Vice President of Operations. "This is our third federally funded project award with EA in the past year. We look forward to successfully implementing this challenging bedrock treatment project with the EA team in support of the New England District's program goals."
About EA Engineering, Science, and Technology, Inc., PBC
EA is a 100% employee-owned public benefit corporation that provides environmental, compliance, natural resources, and infrastructure engineering and management solutions to a wide range of public and private sector clients. Headquartered in Hunt Valley, Maryland, EA employs more than 600 professionals through a network of 27 commercial offices across the continental United States, as well as Alaska, Hawaii, and Guam. Entering our 50th year of business, EA has earned an outstanding reputation for technical expertise, responsive service, and judicious use of client resources. For more information about EA, visit www.eaest.com.
CONTACT:
Amy Lambert
EA Engineering, Science, and Technology, Inc., PBC
225 Schilling Circle, Suite 400
Hunt Valley, Maryland 21031
410-527-2410
alambert@eaest.com
×
Contact Us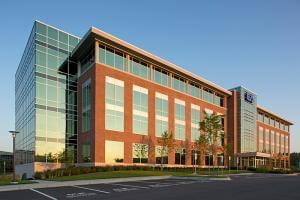 ×
Alaska
Arkansas
California
Colorado
Delaware
Georgia
Guam
Hawaii
Illinois
Maryland
Michigan
Montana
Nebraska
New Mexico
New York
Rhode Island
Texas
Virginia
Washington
EA Satellite Residential locations (Contact 1-800-777-9750)