Hunt Valley, Maryland (11 April 2023)—EA Engineering, Science, and Technology, Inc., PBC (EA), a leading provider of interdisciplinary environmental services, was honored with 3 business achievement awards and recognized for celebrating the firm's 50th Anniversary by the Environmental Business Journal (EBJ), an independent business research publication that provides strategic market intelligence to the environmental industry.
"As a Public Benefit Corporation, we strive to address our client's most complex environmental challenges while committing to industry leadership and corporate social responsibility," said Ian MacFarlane, EA President, CEO, and Chair. "These EBJ awards recognize our wide-ranging contributions—from developing and adopting innovative technologies and supporting both professional and operational growth to offering a welcoming and inclusive culture—as well as our commitment to improving the environment over the last five decades."
EBJ honored EA for celebrating its 50th Anniversary along with 3 Business Achievement Awards for Diversity and Inclusion, New Practice Area, and Information Technology, as described below:
50th Anniversary—EA was founded in 1973, when Dr. Loren Jensen established Ecological Analysts, Inc. as a small, part-time venture in Baltimore. The original staff consisted of fisheries biologists helping electrical utilities achieve compliance with new environmental regulations. Over time, the firm diversified, adding more advanced scientific, engineering, and technological capabilities to keep pace with changing client needs, regulatory demands, and public concerns. Today, our team of employee-owners has grown to more than 600 professionals operating out of 27 offices across the continental United States, Alaska, Hawaii, and Guam. We have completed more than 100,000 environmental projects and performed more than $3 billion of services worldwide. (EBJ 50th Anniversary Recognition)
Diversity, Equity, and Inclusion (DEI)—EA's DEI program has grown substantially in scope and impact. An employee-run and -led committee oversees a comprehensive program that strives to create and model a welcoming and inclusive culture, celebrates workforce diversity, encourages authentic individual expression, and creates opportunity for all. With many initiatives in process, one main focus is engagement through awareness and education. (EBJ Award for Diversity and Inclusion)
Thermal Remediation—EA continues to broaden its site remediation capabilities with the application of thermal remediation strategies to address legacy and emerging contaminants. The value of new contracts awarded to the firm for thermal remediation services has grown by more than $30 million over the past year https://eaest.com/service/chemicals-and-contaminants-of-emerging-concern/with significant work underway for federal and private clients. Our team also continues to advance the science of thermal remediation through research. (EBJ Award for New Practice Area)
Digital Transformation—EA initiated a comprehensive digital transformation strategy to identify and apply innovative approaches for capturing, managing, analyzing, and visualizing data in serving our clients with their environmental challenges. Through a combination of technology champions, engagement programs, and proofs of concept, our team has successfully adopted a host of tools for environmental assessments, site investigation/remediation, coastal resilience studies, and research projects. This transformation is credited with expanding the use of technology companywide in the form of online dashboards, three-dimensional visualization, modeling, field forms, asset management, and drone data collection. (EBJ Award for Information Technology)
"In a rather tumultuous year of economic ups and downs in 2022, a number of companies set themselves apart with performance, transactions, or projects that merit special consideration. With energy transition, climate resilience, and new federal programs driving business, as well as traditional environmental market drivers in infrastructure, air quality, remediation, water, and wastewater, it is understandable that most companies report growing demand for technology and services," said Grant Ferrier, EBJ Editor and Chair of the selection committee. "Overcoming supply chain challenges, price and wage increases, qualified labor shortages, and general economic upheavals has almost become routine for the resilient company leaders of the environmental industry."
The honors were presented at the EBJ Business Achievement Awards banquet at Environmental Industry Summit XXI on 22-24 March 2023 in San Diego. EA senior leadership, including Executive Vice President and Director of Client Programs Fritz Meyer, P.E.; Senior Vice President and Director, Private Sector, Dick Waterman; Vice President and Director, State and Local Sector, Abbie Smith, P.E.; and Vice President and Director, Chemicals and Contaminants of Emerging Concern, Paul Caprio, P.G., accepted the EBJ awards at the event.
About EA Engineering, Science, and Technology, Inc., PBC
EA is a 100% employee-owned public benefit corporation that provides environmental, compliance, natural resources, and infrastructure engineering and management solutions to a wide range of public and private sector clients. Headquartered in Hunt Valley, Maryland, EA employs more than 600 professionals through a network of 27 commercial offices across the continental United States, as well as Alaska, Hawaii, and Guam. Entering our 50th year of business, EA has earned an outstanding reputation for technical expertise, responsive service, and judicious use of client resources. For more information about EA, visit www.eaest.com.
About The Environmental Business Journal
Environmental Business Journal® provides strategic market intelligence to executives and investors in 13 business segments of the environmental industry including environmental consulting & engineering, remediation & industrial services, water & wastewater equipment, air quality & pollution control equipment, hazardous waste management, resource recovery, solid waste management, water/wastewater infrastructure, renewable energy and environmental instrumentation & information systems.
CONTACT:
Amy Lambert
EA Engineering, Science, and Technology, Inc., PBC
225 Schilling Circle, Suite 400
Hunt Valley, Maryland 21031
410-527-2410
alambert@eaest.com
×
Contact Us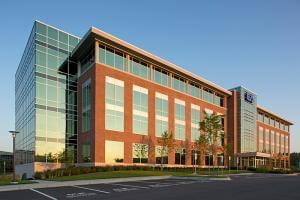 ×
Alaska
Arkansas
California
Colorado
Delaware
Georgia
Guam
Hawaii
Illinois
Maryland
Michigan
Montana
Nebraska
New Mexico
New York
Rhode Island
Texas
Virginia
Washington
EA Satellite Residential locations (Contact 1-800-777-9750)