­­Hunt Valley, Maryland (23 October 2023)—EA Engineering, Science, and Technology, Inc., PBC (EA), a leading provider of interdisciplinary environmental services, announced today the promotion of Sheena Styger, P.G., to Profit Center Manager of the firm's California operations. In this role, Sheena will be accountable for operational performance; financial, compliance, and personnel management; technical product quality; client satisfaction; and business development.
"Sheena has been instrumental in the development of EA's California operations," said Chris Canonica, Senior Vice President and Pacific Business Unit Director. "Whether hiring and mentoring talented staff, providing logistical support for EA's Sacramento office, or ensuring project work is executed with precision and quality, Sheena's everyday contributions to the Pacific Business Unit have been profound, and we are confident she will successfully lead the growth of our California operations well into the future."
Sheena is a geologist and project manager with 13 years of professional experience, all at EA. She joined the firm's Dallas, Texas office as a staff geologist in 2010, and began managing projects 3 years later. Sheena relocated in 2014 to assist in opening EA's California operations. Most of her consulting experience is associated with the Comprehensive Environmental Response, Compensation, and Liability Act, working on complex site investigations for the U.S. Environmental Protection Agency. She has managed remedial investigations and feasibility studies, remedial designs, five-year reviews, and technical assistance projects, and has worked on remedial actions and long-term response actions. Prior to joining EA, Sheena's education and research focused on understanding the geologic development of western North America. She conducted her master's thesis research in Southern California on metamorphic petrology, high temperature geochemistry, and pressure-temperature-time modeling. Sheena holds a Bachelor of Science degree in geology from the University of the Pacific followed by a Master of Science degree in geology from Northern Arizona University. She is a registered geologist in California and a registered geoscientist in Texas.
About EA Engineering, Science, and Technology, Inc., PBC
EA is a 100% employee-owned public benefit corporation that provides environmental, compliance, natural resources, and infrastructure engineering and management solutions to a wide range of public and private sector clients. Headquartered in Hunt Valley, Maryland, EA employs more than 650 professionals through a network of 27 commercial offices across the continental United States, as well as Alaska, Hawaii, and Guam. In our 50th year of business, EA has earned an outstanding reputation for technical expertise, responsive service, and judicious use of client resources. For more information about EA, visit www.eaest.com.
CONTACT:
Amy Lambert
EA Engineering, Science, and Technology, Inc., PBC
225 Schilling Circle, Suite 400
Hunt Valley, Maryland 21031
410-527-2410
alambert@eaest.com
×
Contact Us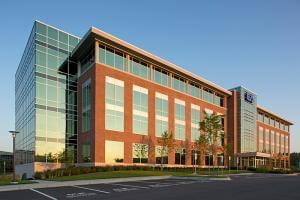 ×
Alaska
Arkansas
California
Colorado
Delaware
Georgia
Guam
Hawaii
Illinois
Maryland
Michigan
Montana
Nebraska
New Mexico
New York
Rhode Island
Texas
Virginia
Washington
EA Satellite Residential locations (Contact 1-800-777-9750)