Hunt Valley, Maryland (26 November 2019)—EA Engineering, Science, and Technology, Inc., PBC (EA), a leading provider of interdisciplinary environmental services, announced today
that its employees continue to "walk-the-walk" as volunteers at environmental cleanup events as demonstrated most recently by their active participation in the Port of San Diego's #ThatsMyBay Service Day on 7 November 2019.
While attending a meeting sponsored by the American Association of Port Authorities, EA professionals, Richard Price, PE, and Sam Whitin, CERP, spent a morning picking up trash during this cleanup day sponsored by the Port of San Diego.  The pair met up with representatives of Ports throughout the United States to help clean up Pepper Park, which adjoins Sweetwater Channel.
"What a great opportunity to support the Port of San Diego in its efforts to serve as an environmental champion to ensure that the Bay remains a vibrant resource," stated Richard Price, who manages EA's Stormwater and Sustainability Practice throughout the Pacific.  "The Port did a fantastic job of making it a fun day, while educating participants on how people can take actions to reduce their impact on the environment."
"It is no surprise that our employees would willingly volunteer at such an event—it is a vibrant part of who we are as a company," added Ian MacFarlane, EA's President and CEO.  "By removing trash, our employees contributed toward making the Bay safer for wildlife and humans, while improving water quality and protecting aquatic habitats.  I am so proud of the many ways our employee-owners continue to 'walk-the-walk' here at EA."
About EA Engineering, Science, and Technology, Inc., PBC
EA is a 100% employee-owned public benefit corporation that provides environmental, compliance, natural resources, and infrastructure engineering and management solutions to a wide range of public and private sector clients.  Headquartered in Hunt Valley, Maryland, EA employs more than 500 professionals through a network of 25 commercial offices across the continental United States, as well as Alaska, Hawaii, and Guam.  In business for more than 46 years, EA has earned an outstanding reputation for technical expertise, responsive service, and judicious use of client resources.  For more information about EA, visit https://eaest.com.
CONTACT:
Melissa Smith
EA Engineering, Science, and Technology, Inc., PBC
225 Schilling Circle, Suite 400
Hunt Valley, Maryland  21031
410-329-5116
masmith@eaest.com
×
Contact Us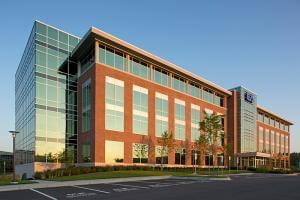 ×
Alaska
Arkansas
California
Colorado
Delaware
Georgia
Guam
Hawaii
Illinois
Maryland
Michigan
Montana
Nebraska
New Mexico
New York
Rhode Island
Texas
Virginia
Washington
EA Satellite Residential locations (Contact 1-800-777-9750)