Hunt Valley, Maryland (23 February 2021)—EA Engineering, Science, and Technology, Inc., PBC (EA), a leading provider of interdisciplinary environmental services, is pleased to announce that Robert (Rob) Marcase, CIH, CSP, CHMM, has been named as the company's Health and Safety Director.  In this position, Rob is responsible for building on EA's successful health and safety program including coordinating employee training, overseeing EA's medical surveillance program, providing overall direction for safety and health-related project activities, and conducting health and safety auditing during project execution.  Rob succeeds Peter (Pete) Garger, CIH, CSP, who recently retired after a long and successful career at the helm of EA's Corporate Health and Safety Program.
Since the early days of the COVID-19 pandemic, Rob has served as a critical member of EA's Business Continuity Task Force, making significant contributions in guiding the continuation of the essential environmental services provided by EA to its clients throughout the world.  His knowledge and experience have been instrumental in developing and implementing new health and safety procedures; sourcing field supplies and personal protective equipment; and ensuring compliance with the constantly changing spectrum of federal, state, and local regulations.  Throughout the pandemic, EA professional staff and its field subcontractors have maintained an outstanding safety compliance record.
"We had a strong succession plan in place for this important position with Rob serving as Deputy Director of Health and Safety, working side-by-side and learning from Pete over this past year," said Ian MacFarlane, President and Chief Executive Officer.  "As a result, we have every confidence that with Rob in charge, EA will continue to build on its proven safety track record—avoiding injuries, sustaining employee health and morale, and advancing more efficient and effective operations.  Safety is ingrained in our corporate culture as demonstrated by the fact that EA has earned the National Safety Council's Occupational Excellence Achievement Award seven times, and for five straight years."
Rob has more than 25 years of experience across a wide range of programs, including environmental, health, and safety; industrial hygiene; and hazardous waste site support.  His experience includes regulatory compliance strategy, industrial hygiene investigation and process analysis, occupational exposure assessment, facility-wide health and safety auditing, and air quality permitting and compliance.  Rob holds a Bachelor of Science degree in Environmental Science from Slippery Rock University.  He is a Certified Industrial Hygienist through the American Board of Industrial Hygiene, a Certified Safety Professional through the Board of Certified Safety Professionals, and earned the Certified Hazardous Materials Manager credential from the Institute of Hazardous Materials Management.  He is a full member of the American Industrial Hygiene Association and has completed the Occupational Safety and Health Administration's Hazardous Waste and Construction Safety Training, holds a National Institute for Occupational Safety and Health 582 Certification for the Collection and Analyses of Asbestos Air Samples, and is a Certified Asbestos Building Inspector in both Maryland and Pennsylvania.
About EA Engineering, Science, and Technology, Inc., PBC
EA is a 100% employee-owned public benefit corporation that provides environmental, compliance, natural resources, and infrastructure engineering and management solutions to a wide range of public and private sector clients.  Headquartered in Hunt Valley, Maryland, EA employs more than 550 professionals through a network of 25 commercial offices across the continental United States, as well as Alaska, Hawaii, and Guam.  In business for more than 47 years, EA has earned an outstanding reputation for technical expertise, responsive service, and judicious use of client resources.  For more information about EA, visit www.eaest.com.
CONTACT: Melissa Smith
EA Engineering, Science, and Technology, Inc., PBC
225 Schilling Circle, Suite 400
Hunt Valley, Maryland 21031
410-329-5116
masmith@eaest.com
×
Contact Us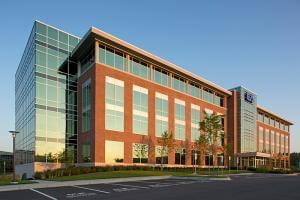 ×
Alaska
Arkansas
California
Colorado
Delaware
Georgia
Guam
Hawaii
Illinois
Maryland
Michigan
Montana
Nebraska
New Mexico
New York
Rhode Island
Texas
Virginia
Washington
EA Satellite Residential locations (Contact 1-800-777-9750)