Hunt Valley, Maryland (29 October 2020)—EA Engineering, Science, and Technology, Inc., PBC (EA), a leading provider of interdisciplinary environmental services, recently promoted 17 company veterans to the position of Vice President.  In this, the first in a series of three announcements, we highlight 7 officer appointments within our Client Programs structure.  EA's Client Programs professionals provide company-wide programmatic expertise to EA's client base spanning the Federal, State and Local, and Private Sectors, as well as service expertise across key emergent and established service lines.  The promotions were made possible by EA's continued growth as an employee-owned firm and reflect the career advancement opportunities available to EA's employee-owners.
Sarah Babcock, P.E., Vice President and Program Manager—Sarah is an environmental engineer with 23 years of experience managing environmental projects and programs conducting investigations, feasibility studies, remedial designs, soil and groundwater remediation, mine waste investigation and mitigation, negotiation support, and record of decision preparation.  A 7-year EA employee, she serves as the U.S. Environmental Protection Agency (EPA) Remedial Acquisition Framework (RAF) Contract Line Item Number (CLIN) 3 Program Manager for projects in EPA Regions 8, 9, and 10, setting overall strategy for opportunity capture, work performance, and client satisfaction.  She is also a frequent contributor to EA's talent development programs and has taken a leadership role in EA's diversity, equity, and inclusion efforts.  Sarah earned a Bachelor of Science degree in Civil and Environmental Engineering and a Master of Science degree in Environmental Engineering, both from the University of Wisconsin-Madison.  She is a licensed Professional Engineer (P.E.) in multiple states and a Project Management Professional (PMP) through the Project Management Institute.
Lou Barinka, P.E., Vice President and Manager, EPA Programs—A 15-year EA veteran with 38 years of environmental industry experience, Lou serves as National Program Manager for the EPA RAF suite of contracts (Design and Engineering Services, Remediation Environmental Services, and Environmental Services Operations) representing more than $3 billion in contract capacity across EPA's 10 Regions.  In addition to his national programmatic role, Lou serves as Program Manager for RAF contracts in CLIN 2 (EPA Regions 4, 5, 6, and 7) as well as a multimillion dollar Great Lakes Architect Engineer Services contract with EPA Region 5 to support EPA's Great Lakes National Program Office addressing contaminated sediment issues within the Great Lakes Basin.  He holds both a Bachelor of Science and Master of Science degree in Environmental Engineering from the University of Michigan, a Master of Business Administration degree from the University of North Texas, and is a registered P.E. in Texas.
Jim Costello, P.G., Vice President and Manager, Army Programs—Jim has over 38 years of experience and has been with EA for more than 9 years.  In his position, Jim serves as Program Manager for EA's Environmental Remediation, Multiple Award contracts with the U.S. Army Environmental Command; Pre-Placed Remedial Action Contract with U.S. Army Corps of Engineers (USACE)–Kansas City District; Environmental Remediation Services/Long-Term Response Action contract with USACE–Kansas City; and Environmental Remediation Service contract with USACE–Omaha District, in total representing over $500 million in contract capacity.  He provides senior support on projects nationally, providing expertise in earned value management, contract risk management, construction management, and subcontractor management.  Jim earned a Bachelor of Science degree in Geology from Edinboro University and is a registered Professional Geologist (P.G.) in Florida.
Kathryn Kuwabara, Vice President and Director, Federal Proposal Development—A 21-year veteran of EA with 32 years of experience, Kathryn formulates capture strategies and manages the production of winning proposals on federal indefinite delivery/indefinite quantity, multi-year contracts.  These contract pursuits, which average dozens at any time, have produced over $1 billion in revenue for EA over the past 15 years.  Kathryn also leads an internal staff development program that has trained over 20 entry-level professionals in EA's proposal processes, deploying these professionals into EA's operating units to work on projects and support proposal development efforts at the department level.  She holds a Bachelor of Arts degree in Journalism and Public Relations from Ohio State University.
Kim Nelson, P.G., Vice President and Program Manager—An industry veteran, Kim has 34 years of management and technical experience with national environmental investigation/remediation services firms supporting the U.S. Department of Defense, U.S. Department of Energy, state agency, and private sector clients, four of which have been at EA.  Applying her extensive experience, Kim supports delivery assurance in both business development and project execution.  She leads interdisciplinary teams comprised of EA professionals and subcontractors—playing a critical role in identifying and pursuing contract opportunities, troubleshooting project challenges, and expanding the skills of junior staff.  Kim also serves as EA's radiological services technical lead.  She earned a Bachelor of Arts degree in Geology and English from Augustana College and is a registered P.G. in Wyoming.
Abbie Smith, P.E., Vice President and Director, State and Local Sector—With 18 years of experience, Abbie manages EA's state and local government agencies' client development efforts on a nationwide basis.  She is experienced in the environmental and engineering services arena supporting clients in areas such as civil and environmental engineering, water and wastewater system design, solid waste facility design, regulatory compliance, municipal and industrial waste management, and alternative energy.  She brings exceptional communications and analytical skills to the position, as well as visibility within key industry associations, familiarity with teaming partners, and knowledge of EA's resources needed to support growth of this key market sector across the firm.  In addition, Abbie serves as Steering Committee Lead for EA's philanthropic efforts for Water For People and is an active committee member for EA's participation in Day with an Engineer hosted by Society of American Military Engineers – Baltimore Post.  She holds a Bachelor of Science degree in Mechanical Engineering from Bucknell University and a Master of Business Administration degree from Johns Hopkins University, is a registered P.E. in Maryland, and a Certified Energy Manager through the Association of Energy Engineers.
Sam Whitin, CERP, Vice President and Director, Coastal Resilience—With over 20 years of experience, Sam provides national leadership of EA's coastal resilience practice.  In this position, he is focused on developing and implementing nature-based and engineered strategies to improve ecosystems and communities for EA clients challenged by sea level rise and degraded habitats—for the present as well as the future.  His experience includes projects such as coastal vulnerability assessments; dam removals; tidal estuary enhancements to improve resiliency, water quality, and shellfish habitat; fish passage through the installation of fish ladders and downstream passage; and floodplain habitat improvements and rehabilitations.  As an advocate for innovative technologies and methodologies, Sam is a nationally recognized expert on the beneficial use of dredged material to restore coastal ecosystems.  Sam holds a Bachelor of Science degree in Biology from Bates College.  He is a Certified Ecological Restoration Practitioner (CERP) through the Society of Ecological Restoration.
With regard to this series of announcements, Ian MacFarlane, President and Chief Executive Officer stated:  "As an employee-owned firm, EA is committed to creating challenging career opportunities and rewarding outstanding performers.  Through these promotions, we recognize their outstanding individual and organizational contributions, demonstrated commitment to client service, and dedication to the principles of our core ideology.  These additions to the company's leadership team will serve to drive EA's future success."
About EA Engineering, Science, and Technology, Inc., PBC
EA is a 100% employee-owned public benefit corporation that provides environmental, compliance, natural resources, and infrastructure engineering and management solutions for a wide range of public and private sector clients.  Headquartered in Hunt Valley, Maryland, EA employs more than 550 professionals through a network of 26 commercial offices across the continental United States, as well as Alaska, Hawaii, and Guam.  In business for more than 47 years, EA has earned an outstanding reputation for technical expertise, responsive service, and judicious use of client resources.  For more information about EA, visit www.eaest.com.
CONTACT: Melissa Smith
EA Engineering, Science, and Technology, Inc., PBC
225 Schilling Circle, Suite 400
Hunt Valley, Maryland 21031
410-329-5116
masmith@eaest.com
www.eaest.com
×
Contact Us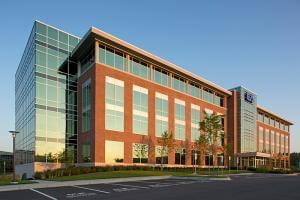 ×
Alaska
Arkansas
California
Colorado
Delaware
Georgia
Guam
Hawaii
Illinois
Maryland
Michigan
Montana
Nebraska
New Mexico
New York
Rhode Island
Texas
Virginia
Washington
EA Satellite Residential locations (Contact 1-800-777-9750)