Hunt Valley, Maryland (28 July 2020)—EA Engineering, Science, and Technology, Inc., PBC, (EA), a leading provider of interdisciplinary environmental services, announced today that it has launched its newly designed website (www.eaest.com), which features a fresh new look, improved functionality, and enhanced content—providing visitors with a more comprehensive understanding of the company including its service offerings, employment opportunities, and company culture.
To provide easy access to essential information, the new website includes the following features:
Highlights of EA's innovative efforts to address today's most-pressing environmental issues through such work as cutting-edge research on PFAS contamination, development of environmental information management solutions to manage regulatory compliance, and the beneficial reuse of dredged material to improve coastal resiliency
The ability for subcontractors and suppliers to register with EA's well-established Supplier Diversity Program as well as easy access to critical information and required forms
First-source posting of current employment opportunities and enhancements designed to increase the convenience of applying online for open positions.
The new website also offers updated information on company news, upcoming conferences, and community engagement.  With its forward-thinking design, the new website was purposefully made to maximize its flexibility to accommodate the company's continued growth of both service offerings and geographical footprint.  EA will continue to update the website's content with relevant information.
"Carefully crafted to reflect EA's innovative and energetic spirit, our new website is a clear reflection of the  diversity of skills and talent here at EA," commented Dick Waterman, Senior Vice President, Director of Commercial Programs, who was the chief architect of the new website.  "EA is fully committed and will continue to invest in advanced technology, innovative services, and highly qualified professionals to meet the needs of our clients, business partners, employees, and community stakeholders."
About EA Engineering, Science, and Technology, Inc., PBC
EA is a 100% employee-owned public benefit corporation that provides environmental, compliance, natural resources, and infrastructure engineering and management solutions to a wide range of private and public sector clients.  Headquartered in Hunt Valley, Maryland, EA employs more than 500 professionals through a network of 26 commercial offices across the continental United States, as well as Alaska, Hawaii, and Guam.  In business for more than 46 years, EA has earned an outstanding reputation for technical expertise, responsive service, and judicious use of client resources.  For more information about EA, visit www.eaest.com.
CONTACT: Melissa Smith
EA Engineering, Science, and Technology, Inc., PBC
225 Schilling Circle, Suite 400
Hunt Valley, Maryland 21031
410-329-5116
masmith@eaest.com
×
Contact Us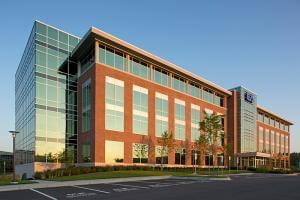 ×
Alaska
Arkansas
California
Colorado
Delaware
Georgia
Guam
Hawaii
Illinois
Maryland
Michigan
Montana
Nebraska
New Mexico
New York
Rhode Island
Texas
Virginia
Washington
EA Satellite Residential locations (Contact 1-800-777-9750)