Hunt Valley, Maryland (30 October 2018)—EA Engineering, Science, and Technology, Inc., PBC (EA), a leading provider of interdisciplinary environmental services, announced today that its joint venture, EA-Amec Foster Wheeler-1 JV, with Wood (previously Amec Foster Wheeler) was awarded a Small Business Environmental Remedial Action Multiple Award Contract by the Naval Facilities Engineering Command (NAVFAC) Atlantic. The estimated dollar value is $240 million, including the base period (1 year) and 4 option years, which is to be shared among the pool of four Small Business contract holders.
Under this indefinite delivery/indefinite quantity contract, the EA-Amec Foster Wheeler-1 JV will compete for task orders to perform remedial actions at environmentally contaminated sites, applying a wide range of traditional and innovative methods. Work under this contract will be performed primarily in support of the remediation of sites contaminated with hazardous substances in accordance with the Comprehensive Environmental Response, Compensation, and Liability Act (CERCLA), in Alabama, Alaska, Arkansas, Florida, Georgia, Idaho, Illinois, Indiana, Iowa, Kansas, Kentucky, Louisiana, Michigan, Minnesota, Mississippi, Missouri, Montana, Nebraska, North Dakota, Ohio, Oklahoma, Oregon, South Carolina, South Dakota, Tennessee, Texas, Washington, Wisconsin, Wyoming, the areas of the Caribbean, Central America, and Puerto Rico. Work could also include Base Realignment and Closure Program and Non-CERCLA sites throughout NAVFAC Atlantic's area of responsibility (AOR). Although principal sites are identified for the contract, the EA Amec Foster Wheeler-1 JV may be required to perform at any Naval or Marine Corps activity in the NAVFAC Atlantic AOR, including work anywhere outside of NAVFAC Atlantic's AOR, as required by the Government.
"This award was predicated by the U.S. Small Business Administration's (SBA's) creation of an All Small Mentor-Protege Program in 2016—the aim of which is to help small businesses succeed in the federal marketplace—and that is certainly what has happened here," stated Fritz Meyer, P.E., EA Executive Vice President and Director of Client Programs. "EA's extensive remediation capabilities, combined with Wood's wide-ranging experience with the Navy and its thorough knowledge of the Navy's remediation requirements, preferences, and project sites, were key to this success and we look forward to further opportunities and growth as a result of our partnership. This award is a big win for all the stakeholders—EA, Wood, SBA, and the Navy."
The EA-Amec Foster Wheeler-1 JV was selected for this contract as a small business under North American Industry Classification System Code 562910, Environmental Remediation Services, with a small business size standard of less than 750 employees.
About EA Engineering, Science, and Technology, Inc., PBC
EA is a 100% employee-owned public benefit corporation that provides environmental, compliance, natural resources, and infrastructure engineering and management solutions to a wide range of public and private sector clients. Headquartered in Hunt Valley, Maryland, EA employs more than 500 professionals through a network of 24 commercial offices across the continental United States, as well as Alaska, Hawaii, and Guam. In business for more than 45 years, EA has earned an outstanding reputation for technical expertise, responsive service, and judicious use of client resources. For more information about EA, visit www.eaest.com.
About Wood
Wood is a global leader in the delivery of project, engineering, and technical services to energy and industrial markets. They operate in more than 60 countries, employing around 60,000 people, with revenues of over $10 billion. Wood provides performance-driven solutions throughout the asset life cycle, from concept to decommissioning across a broad range of industrial markets, including the upstream, midstream, and downstream oil and gas, power and process, environment and infrastructure, clean energy, mining, nuclear, and general industrial sectors. For more information about Wood, visit www.woodplc.com.
CONTACT:
Melissa Smith
EA Engineering, Science, and Technology, Inc., PBC
225 Schilling Circle, Suite 400
Hunt Valley, Maryland 21031
410-329-5116
masmith@eaest.com
www.eaest.com
×
Contact Us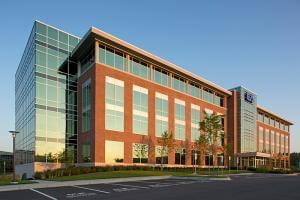 ×
Alaska
Arkansas
California
Colorado
Delaware
Georgia
Guam
Hawaii
Illinois
Maryland
Michigan
Montana
Nebraska
New Mexico
New York
Rhode Island
Texas
Virginia
Washington
EA Satellite Residential locations (Contact 1-800-777-9750)