Hunt Valley, Maryland (31 August 2021)—EA Engineering, Science, and Technology, Inc., PBC (EA), a leading provider of interdisciplinary environmental services, announced today that it has become a Partner in Green Marine, the premier environmental certification program for North America's maritime industry.  As a Partner, EA will continue to help the organization's members recognize, understand, manage, and improve their environmental performance by securing regulatory compliance, fostering environmental sustainability and stewardship, promoting operational and energy efficiencies, and advancing health and safety performance.
"Given EA's decades of experience providing interdisciplinary environmental and engineering services to the maritime industry, it made sense for EA to join Green Marine as a Partner and to name Richard Price, P.E., ENV SP, a highly experienced sustainability professional, to serve as EA's Liaison to the organization," explained Peggy Derrick, Vice President, and Director of the company's Sediment Management practice.  "With his direct knowledge of port infrastructure compliance issues and successful application of sustainability practices in the maritime industry, Richard is an excellent liaison to the Green Marine community.  His elevated understanding of best practices and forward-thinking ideas will serve to advance environmental sustainability and strengthen the environmental performance of the maritime industry throughout North America—mirroring Green Marine's mission."
In addition, Brian Lesinski, CPEA, EMS-LA, Senior Vice President and Director of EA's Environmental, Health, Safety, and Sustainability Management and Assurance, is an Accredited Green Marine Verifier.  In this role, he provides independent, third-party verification of environmental data submitted by Green Marine participants' annual self-evaluation report.
About EA Engineering, Science, and Technology, Inc., PBC
EA is a 100% employee-owned public benefit corporation that provides environmental, compliance, natural resources, and infrastructure engineering and management solutions to a wide range of public and private sector clients.  Headquartered in Hunt Valley, Maryland, EA employs more than 550 professionals through a network of 25 commercial offices across the continental United States, as well as Alaska, Hawaii, and Guam.  In business for more than 48 years, EA has earned an outstanding reputation for technical expertise, responsive service, and judicious use of client resources.  For more information about EA, visit www.eaest.com.
About Green Marine
Founded in 2007, Green Marine's North American environmental certification program is the result of a voluntary effort by the shipping industry to go beyond regulations.  It is a rigorous, transparent, and inclusive initiative that addresses key environmental issues through its 14 performance indicators.  There are currently more than 150 ship owners, port authorities, terminal operators, and shipyard managers throughout Canada and the United States participating in the program.  The certification process is rigorous and transparent, with the results independently verified every 2 years and the individual performance of each participant made public annually.  For more information about Green Marine, visit www.green-marine.org.
CONTACT:
Melissa Smith
EA Engineering, Science, and Technology, Inc., PBC
225 Schilling Circle, Suite 400
Hunt Valley, Maryland 21031
410-329-5116
masmith@eaest.com
×
Contact Us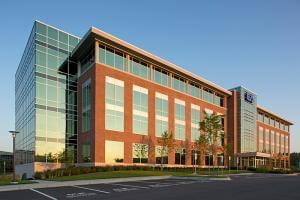 ×
Alaska
Arkansas
California
Colorado
Delaware
Georgia
Guam
Hawaii
Illinois
Maryland
Michigan
Montana
Nebraska
New Mexico
New York
Rhode Island
Texas
Virginia
Washington
EA Satellite Residential locations (Contact 1-800-777-9750)